FLIR TradeForce Participant Uses His Thermal Camera to Help Combat a Local Fire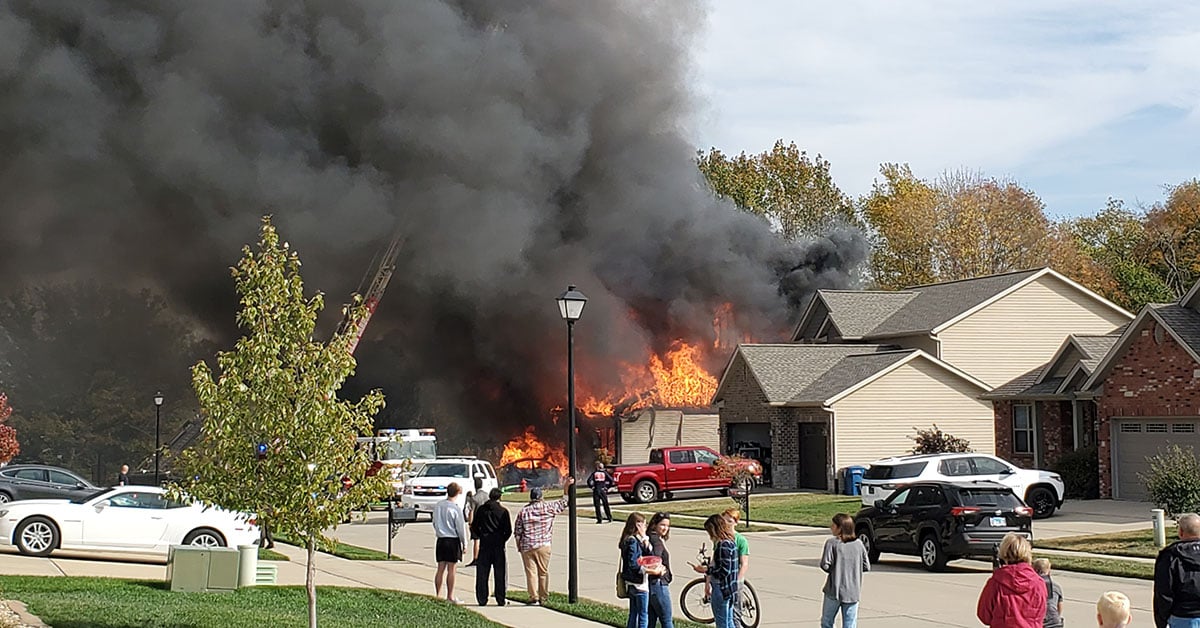 On October 17, FLIR TradeForce participant Christopher Keefer put his thermography training into unforeseen use. When a massive housefire began four doors down from his residence, he knew the impact could be devastating. While battling 20 miles per hour (mph) winds, firefighters began to attack the fire and Christopher stood by anxiously watching the hot embers blow across the street.
Using quick response skills learned during his tenure in the U.S. Air Force, Christopher grabbed his FLIR E8-XT, which he received as part of the TradeForce Program, to monitor the ashes as they floated onto neighboring homes, yards, and trees.
When the local first responders realized the lifesaving tool Christopher was using, they saw the benefit it could lend to combat the blaze. Christopher, using his FLIR camera, collaborated with the firefighters and neighbors to identify the embers and hotspots in nearby yards, tree lines, and houses, and pinpoint where to place water. Unfortunately, the fire spread quickly and resulted in complete destruction of his neighbors' home.
Thankfully, Christopher was equipped with a unique tool to mitigate the spread of the fire. Thanks to him and the immediate response of local responders, they united as a team to keep the nearby community safe.