Local Heroes: River Rescue by Boundary County Sheriff with FLIR Marine Technology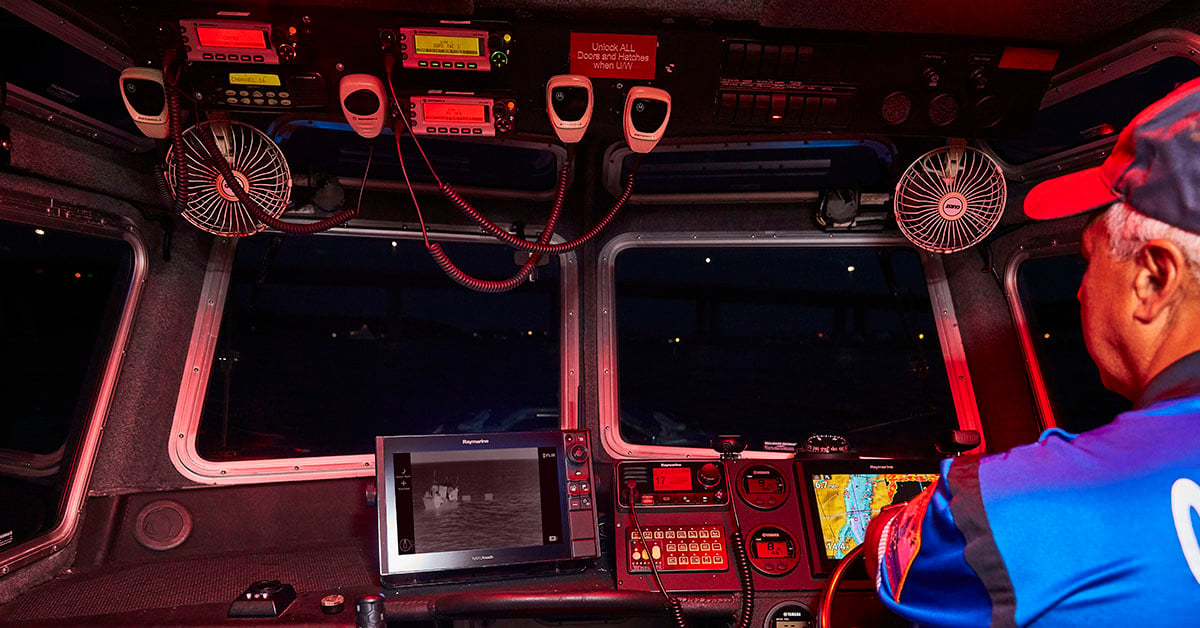 The above image resembles a typical marine law enforcement helm, and the image below is from the Boundary County rescue.
Each month, FLIR highlights the stories of law enforcement and first responders using FLIR products in their day-to-day lives by featuring them as our "local heroes." FLIR is honored to acknowledge the Boundary County Sheriff's Office and Boundary Search and Dive Rescue Team for their acts of bravery and courage in the beginning of the year. Their outstanding efforts resulted in the safe rescue of a locomotive crew from BNSF Railway—the largest freight railroad network in North America.
When a BNSF train derailed on Wednesday, January 1, the first locomotive became partially submerged into the Kootenai River of Moyie Springs, Idaho. First responders, including many volunteers, came from all around the county to take quick action. A trapped conductor and engineer were quickly discovered in the partially submerged engine, and the teams prioritized their rescue. As responders pulled the BNSF employees out and onto the top of the train, other personnel on the scene navigated the river in total darkness, guided by a FLIR Systems marine thermal camera, spotlights, and their mapping of an already tracked route through the area.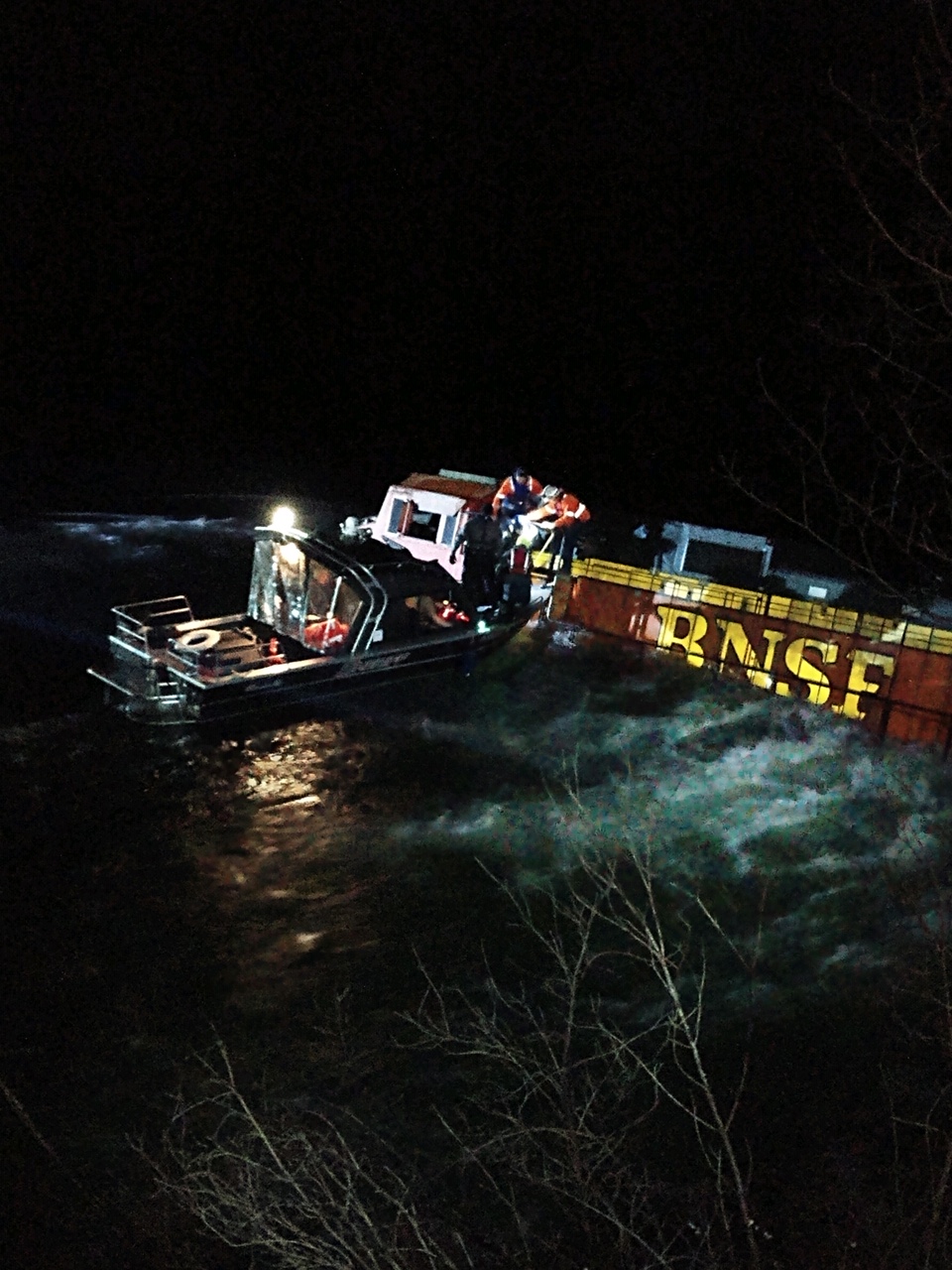 "We use the FLIR all the time, on multiple nights and for multiple rescues," said Detective Caleb Watts of Boundary County Sheriff's Office. "The FLIR helps us navigate along the river at night, enabling us to retrieve lost boaters and bring them to safety." Because of the unique ability of FLIR technology to provide visibility in total darkness, the first responders on this call were able to safely navigate to the scene and successfully rescue all parties involved with zero casualties. Read more here.
Stories such as these drive FLIR Systems' dedication to thermal technology, innovation, and saving lives and livelihoods as 'The World's Sixth Sense.' To all who were involved in this successful rescue mission—congratulations and we salute you!
Learn more about FLIR Systems' Maritime solutions here.