FLIR Celebrates Final DR-SKO Delivery to U.S. Army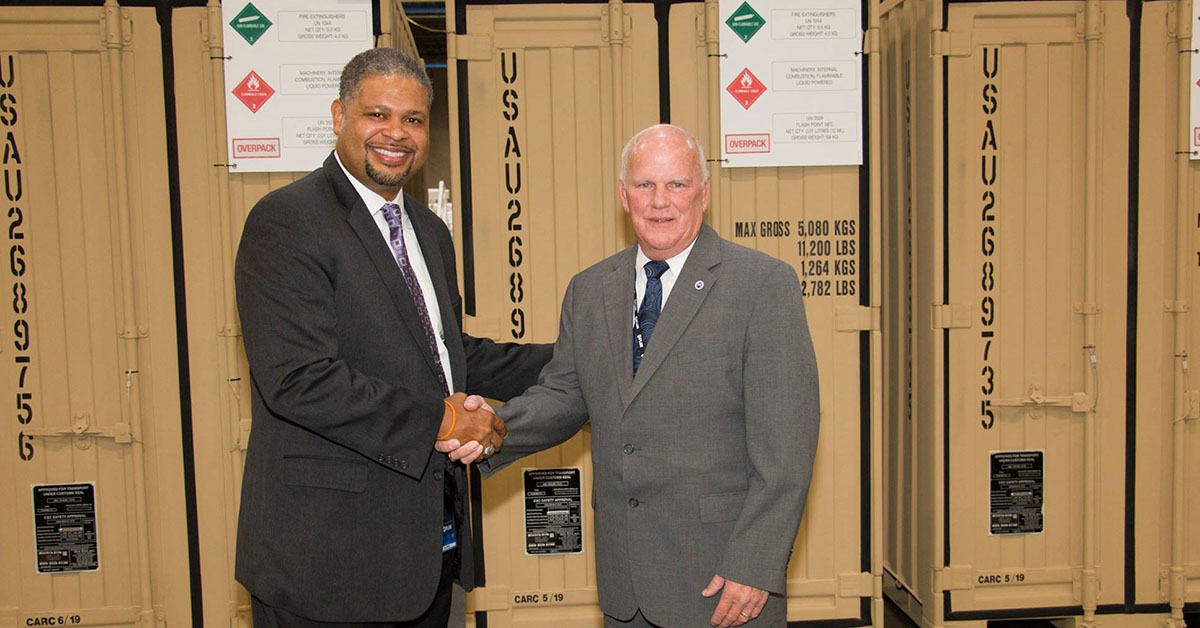 FLIR's Government & Defense Business Unit President, David Ray and Doug Bryce, Joint Program Executive Officer CBRND
On August 1, FLIR hosted a celebration, commemorating the last delivery of Dismounted Reconnaissance Sets, Kits, and Outfits (DR-SKO) Systems to the U.S. Army's Joint Program Executive Office for Chemical, Biological, Radiological and Nuclear Defense (JPEO-CBRND).
The FLIR Team has delivered 268 systems to the Joint Services since the program went to full rate production in 2014.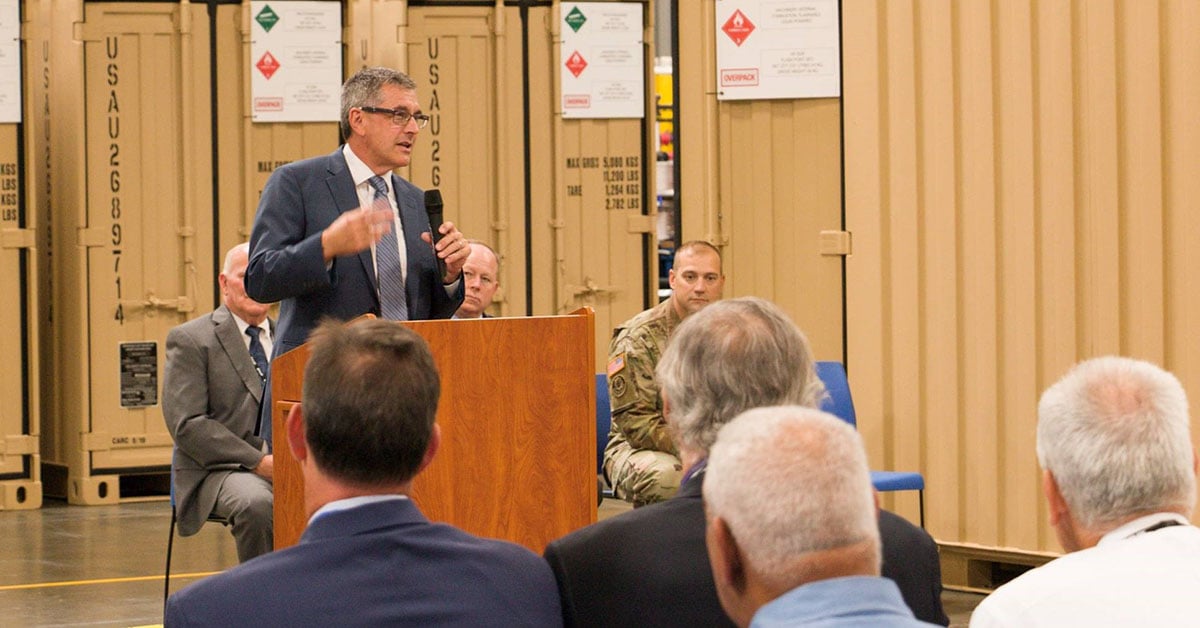 Dr. David Cullin, Vice President of Global Business Development for FLIR's Detection Division
The ceremony was held at our Elkridge facility and was attended by both FLIR and JPEO-CBRND executive leadership. David Ray, President of FLIR's Government & Defense Business Unit, gave remarks, as did JPEO-CBRND Executive Officer, Douglas Bryce, and Lieutenant Colonel, Jeff Strauss. The event was hosted by Dr. David Cullin, Vice President of Global Business Development for FLIR's Detection Division.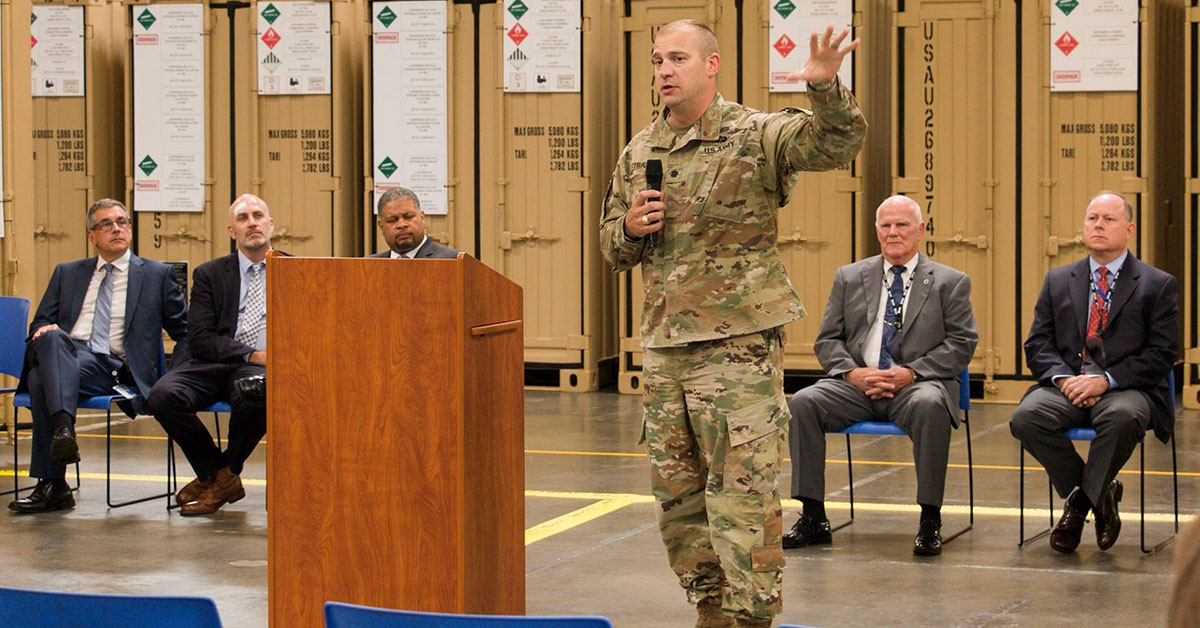 Lieutenant Colonel Jeff Strauss, Joint Product Manager Reconnaissance and Platform Integration
According to the U.S. Army, the CBRN DR-SKO system is a set of mission-specific kits that characterize and provide full spectrum CBRN dismounted reconnaissance capability utilized by the U.S. military Joint Services, including units within the Army, Navy, Air Force, Marines, and National Guard Weapons of Mass Destruction-Civil Support Teams. The system provides detection and identification of volatile organic compounds, toxic industrial chemicals/materials, chemical warfare agents, biological warfare agents, oxygen levels, and combustible gases.
"We're proud to support the Joint Services by delivering innovative solutions such as DR-SKO to the warfighter," said Dr. Cullin. "Five years ago, DR-SKO was a brand-new capability for our nation's military. FLIR also is playing a key role leading modernization efforts for the future force through new programs like NBCRV."
The Army awarded FLIR a $48.1 million contract earlier this year to deliver the sensor suite upgrade for the Nuclear Biological Chemical Reconnaissance Vehicle (NBCRV). FLIR will be lead integrator in the modernization of the NBCRV system.
To learn more about FLIR's CBRNE sensors and multi-mission platform integration, please visit FLIR.com/Detection.