Teledyne Appoints JihFen Lei as Executive Vice President of Teledyne FLIR Defense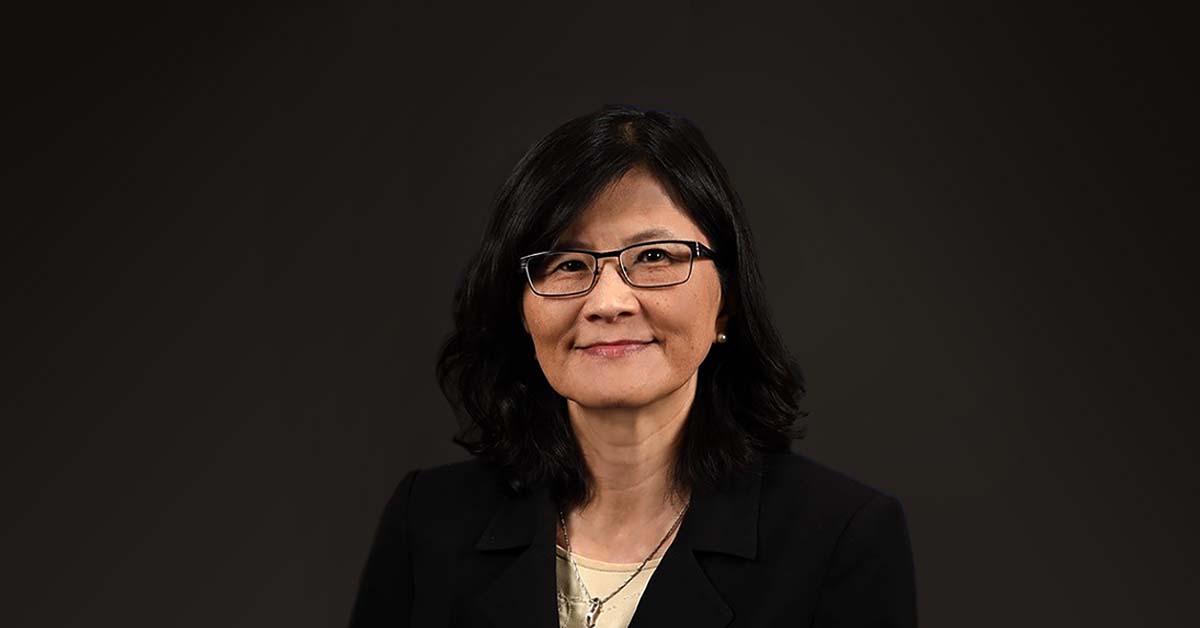 Newly Named Organization Brings the Surveillance and Unmanned Solutions Businesses Together to Enrich Product and Market Synergies
THOUSAND OAKS, Calif., January 18, 2022 ― Teledyne Technologies Incorporated (NYSE:TDY) announced that Dr. JihFen Lei has been promoted to Executive Vice President of Teledyne FLIR Defense, one of the leading providers of thermal imaging, unmanned systems, and intelligent sensing solutions to global security and public safety markets.
The newly named organization is a rebranding of the company's Defense Technologies Segment, comprising two businesses – Surveillance, and Unmanned and Integrated Solutions (UIS). With the new role, Dr. Lei will also continue to serve as General Manager of Surveillance, reporting to Edwin Roks, Executive Vice President of Teledyne and Segment President, Teledyne Digital Imaging.
Dr. David Cullin, former acting General Manager of UIS, has been promoted to Vice President and General Manager and will report to Dr. Lei under the new organization. Dr. Cullin also will take a lead role in developing and integrating new cross-company technologies, products and solutions between Teledyne FLIR Defense and Teledyne Digital Imaging.
"JihFen and David both are defense industry veterans. They bring a deep technical background to their roles that's crucial in understanding the complex technologies Teledyne turns into customer solutions," said Edwin Roks. "Their continued leadership and guidance positions us well within the company as well as externally. I am extremely excited about the future of Teledyne FLIR Defense."
Acquired by Teledyne last May, Teledyne FLIR's defense business has been providing advanced, innovative technology and systems to the U.S. government and its allies for more than 40 years. Its Surveillance business is a premier provider of visual and thermal imaging systems used on airborne-, maritime-, and ground-based platforms for surveillance, reconnaissance, and search and rescue operations. Its UIS business is a trusted provider of tactical ground robots, drones, as well as hazardous material detection sensors and multi-purpose systems used in a wide range of critical missions. Teledyne FLIR Defense products have been sold to customers in more than 70 countries.
Dr. Lei rejoined Teledyne in 2021 after serving in the U.S. Department of Defense, including as Acting Deputy Under Secretary of Research & Engineering, where she led the Science and Technology Enterprise. Her career also includes service as director of NASA's John Glenn Research Center. Dr. Cullin has been with the company since leaving government service with the U.S. DoD in 2005. Before his most recent role, he was General Manager of FLIR's Detection business and previously served as Chief Technology Officer of FLIR Government Systems.
# # # #
About Teledyne FLIR
Teledyne FLIR, a Teledyne Technologies company, is a world leader in intelligent sensing solutions for defense and industrial applications with approximately 4,000 employees worldwide. Founded in 1978, the company creates advanced technologies to help professionals make better, faster decisions that save lives and livelihoods. For more information, please visit www.teledyneflir.com or follow @flir.
About Teledyne Technologies
Teledyne Technologies is a leading provider of sophisticated digital imaging products and software, instrumentation, aerospace and defense electronics, and engineered systems. Teledyne's operations are primarily located in the United States, the United Kingdom, Canada, and Western and Northern Europe. For more information, visit Teledyne's website at www.teledyne.com.