Teledyne FLIR Defense Announces Winners of 2023 Vision Awards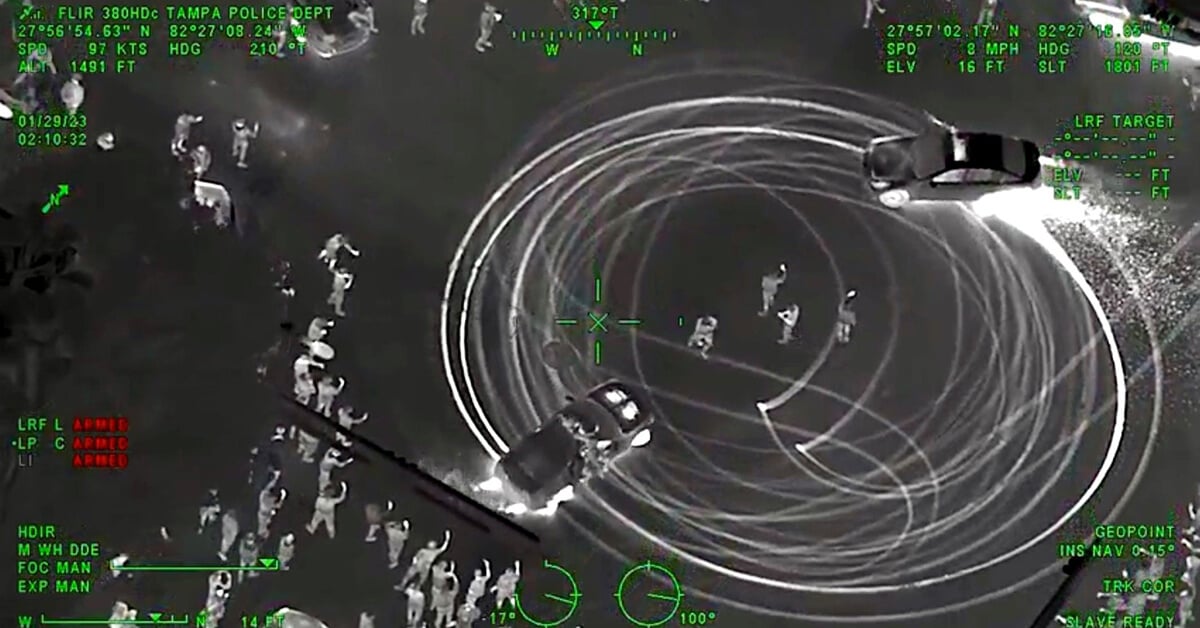 28th annual event honors airborne law enforcement crews across America for use of thermal imaging systems in high-speed pursuit, search and rescue, and other lifesaving missions
ORLANDO, Fla., July 21, 2023 ― Teledyne FLIR Defense announced the winners of the 28th Annual 'Vision Awards' last night at the APSCON 2023 Conference in Orlando, Florida.
The Teledyne FLIR Vision Awards are presented to members of the airborne law enforcement community who have best demonstrated use of thermal imaging systems in carrying out their missions, whether pursuing suspects, search and rescue efforts, or saving lives. The awards are divided into four categories, including the FANG Award for operations involving a K9 support team.
This year's winners are:
Vision Award 1st Place
Prince George's County Police Department (MD)
Pilot: Bob Corser; Tactical Flight Officer (TFO): Corporal Christopher Elrod
Vision Award 2nd Place
Marion County Sheriff Office (FL)
Pilot: Chief Pilot Darren Bruner; TFO: Corporal Joseph Jenkins
Vision Award 3rd Place
Broward County Sheriff Office (FL)
Pilot: Deputy Sheriff Elier Vaguez; TFO: Deputy Sheriff Oscar Gonzalez
Life Saver Award
Brevard County Sheriff Office (FL)
Pilot: Deputy Brandon McIntyre TFO: Corporal David Altman
Hot Pursuit Award
Prince George's County Police Department (MD)
Pilot: Sergeant Jason Huntley; TFO: Corporal Jessica Johnson
FANG Award
Orange County Sheriff Office (CA)
Pilot: Corporal Santiago Diaz; TFO: Deputy Sheriff William Chavez
K9 Handler: Officer Ryan Johnson; Dog: Kaylee
"For over a quarter of a century, Teledyne FLIR has recognized and honored the critical work performed by the men and women in law enforcement to keep our communities safe," said Dr. JihFen Lei, executive vice president and general manager of Teledyne FLIR Defense. "The Vision Awards highlight some of the most heroic efforts of law enforcement agencies across the country through the powerful use of tactical airborne thermal imagery. We salute their commitment to public safety and congratulate the winners, along with all entrants, on a job well done."
Teledyne FLIR has presented the Vision Awards and sponsored the APSCON conference for more than 25 years. A panel of judges nominate finalists and choose the winners based on several criteria, including:
Crew coordination – how well did the aircrew communicate and manage the incident, both inside the cockpit and with ground officers?
Technical competence – skill-level shown around search techniques, anticipating suspect behavior, focus under pressure, and operating imaging systems.
The "FLIR Factor" – how instrumental were Teledyne FLIR cameras in completing the mission?
Visit us online to learn more about Teledyne FLIR's Surveillance and imaging solutions for airborne, land and maritime applications.
# # # #
EDITOR'S NOTE: Video files of the winning submissions, showing how thermal imaging technology was used to aid operations, can be found at this link on Box.
About Teledyne FLIR
Teledyne FLIR, a Teledyne Technologies company, is a world leader in intelligent sensing, unmanned systems, and integrated solutions for defense and industrial markets, with roughly 4,000 employees worldwide. Founded in 1978, the company develops a wide range of advanced technologies to help professionals make better, faster decisions that save lives and livelihoods. To learn more, visit teledyneflir.com or follow @flir. #AnyThreatAnywhere