FLIR ONE Pro LT Awarded Electrical Contractor Magazine's NECA 2018 Showstoppers Award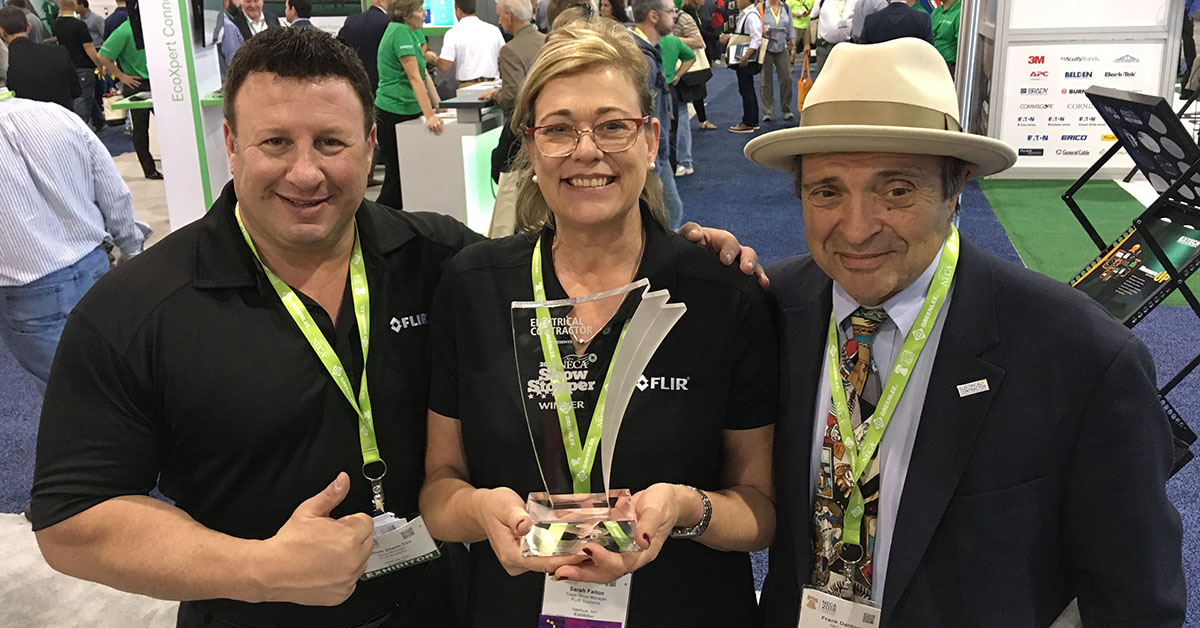 FLIR is honored to have received the NECA 2018 Showstoppers award for the FLIR ONE Pro LT during this week's annual NECA electrical conference in Philadelphia, Pennsylvania. Electrical Contractor Magazine has presented the NECA Showstoppers award for the past 15+ years. It is designed to highlight new products and services that will help electrical contractors on the job, and of the more than 250 products submitted for the award this year, FLIR is excited to have the FLIR ONE Pro LT recognized as one of the 22 final Showstoppers.
The FLIR ONE Pro LT, a lower-cost addition to the known FLIR ONE®Pro-Series, launched in July 2018, brings the power of thermal imaging technology to an electrical contractor's Android or iOS device. The LT model provides the capability to visualize heat formerly invisible to the naked eye and help detect a variety of electrical problems for professionals on the job, like an overloaded circuit or a light switch beginning to fail. Powered by the FLIR Lepton® thermal microcamera core, the FLIR ONE Pro LT includes the benefit of VividIR™ image processing technology, FLIR MSX® enhancement and the patented FLIR OneFit™ connector to provide electrical contractors with the same robust features of the FLIR ONE Pro, but at a lower price-point.
The NECA 2018 Showstoppers awards were announced this week at NECA 2018 in Philadelphia, Pa., and you can learn more about the awards here: NECAConvention.org/Showstoppers.
To learn more about the FLIR ONE Pro LT, please visit FLIR.com/FLIR-One-Pro-LT.