How FLIR Cameras Help Home Inspectors Pinpoint Potential Issues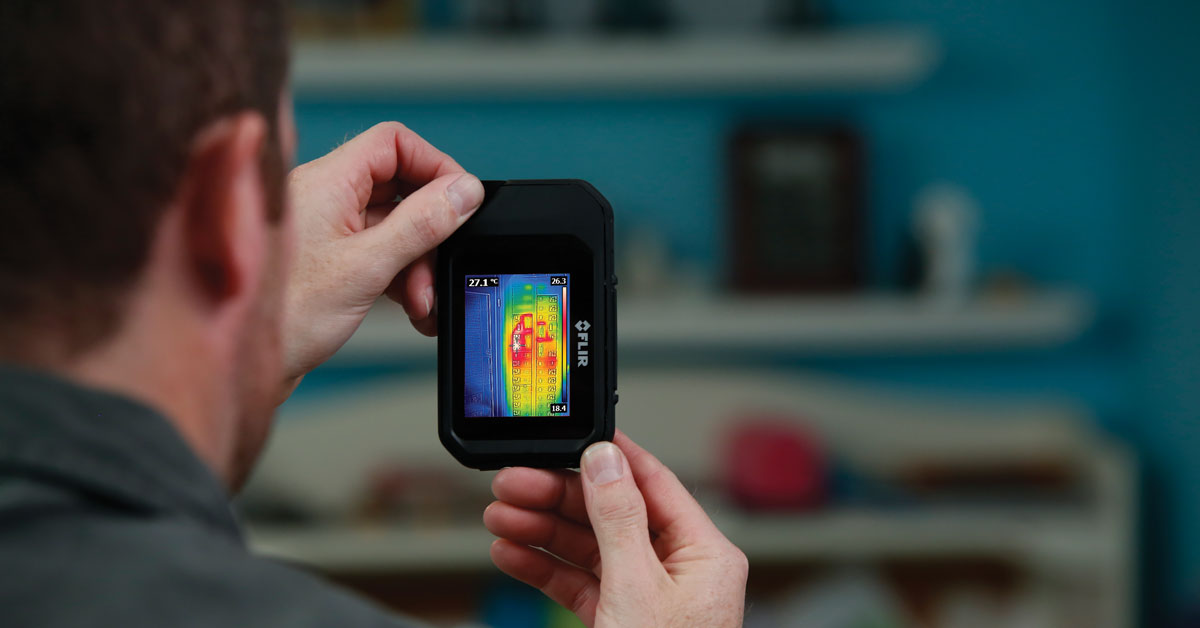 Purchasing a home is one of the biggest investments the average person makes. and inspecting the home before you make that decision is a crucial step in the evaluation process. Being able to visualize previous or potential problems during an inspection can help you determine whether to proceed with a purchase. We talked with Alex Harbur of People's Trust Insurance to find out the impact FLIR's thermal cameras are making on his business, and how they are helping keep customers satisfied.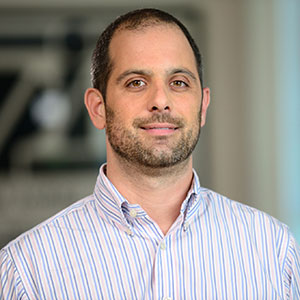 Alex Harbur manages the inspection program at People's Trust Insurance, overseeing a team of more than 50 risk evaluators who conduct property inspections throughout the state. He has also run his own home inspection business, Harbur Home Services, for the past six years.

How have thermal cameras changed the inspection process for you? How about the length of time it takes to complete an inspection?
About 80% of our homeowners' claims are water related. Without the use of thermal cameras and moisture meters we would miss or not be able to diagnose most of the deficiencies we run into in the field. It's not even about the amount of time it takes, we would just miss most of the active moisture conditions present. When you can scan an entire home in the span of 30 minutes and find and verify any moisture deficiencies, it's the focus of what we do. The ability to visually show that something is wet is a game changer.
What thermal cameras are you using? What features do you use and like most?
I use the FLIR C2 currently. I like the compact size and MSX capability. It gives the our inspectors (reviewing the photos) excellent reference to be able to tell where the photo was taken and what was seen. When higher resolution is needed I have a FLIR E60 that is fantastic at seeing subtle temperature-related differences on ceilings and walls. Those small temperature differences can be major repair items for a homeowner.
Do you show your findings to customers? How do they react to the thermal imagers and being able to see problems first-hand?
When I perform a new purchase inspection for my own company, people are amazed at what they can "see" with thermal. The fact that they can identify not only potential water issues, but also things like missing insulation and siding deficiencies is very helpful in helping them understand that this camera helps to find issues that can be corrected to save them money.
How have restoration/remediation contractors reacted to thermal imaging? How has the technology benefited your company, the contractor, and the customer? What do they all like about it?
Our affiliated General Contractor uses the same E-series cameras. They have good results with them to verify that areas have been repaired properly. IR Technology has changed the way we do inspections. Again the bulk of claims we get are water related, and these cameras help us find problems before they get worse. Another great feature of the cameras are the ease of use and integrated easy to use operating systems. The C2 cameras are literally point and shoot. With a little training in the basics of how infrared works, they are ready to go out and quickly start finding areas of concern.
Could you share some specific success stories where your company, the customer, and the contractor walked away happier because a thermal imager was used for the inspection? Or, stories where you found a problem with a thermal imager that you may not have found without one?
My favorite success story is an inspection that was completed last year on a home where a couple had just moved in. My Inspector found and verified active moisture on a ceiling in a bedroom. The ceiling showed no sign of any moisture or damage and was in a very difficult area to access in the attic, so further investigation was not possible at that time.
The customer had a water mitigation company come in to fix the problem. The water mitigation service tech used a pinned moisture meter and tested various areas in this ceiling and submitted a report stating that there was no moisture in the area. To verify this, I sent the same inspector back out, he verified the same findings as in his original report and in the exact same area. Once again the customer had the same water tech come back and look again. The Tech tested the room again with his same original findings using just a moisture meter and submitted a report showing the areas he tested with his moisture meter (not the right areas).
Finally the customer had a roofer crawl to this area of the attic. It was immediately found that a ridge vent nail was rusted and allowing water to penetrate the deck when it rained. It was excellent confirmation that my Inspector knew what he was doing and had the right equipment to get the job done correctly. Furthermore we now have a grateful customer that had a relatively easy roofing issue fixed and prevented any further damage to their new home.