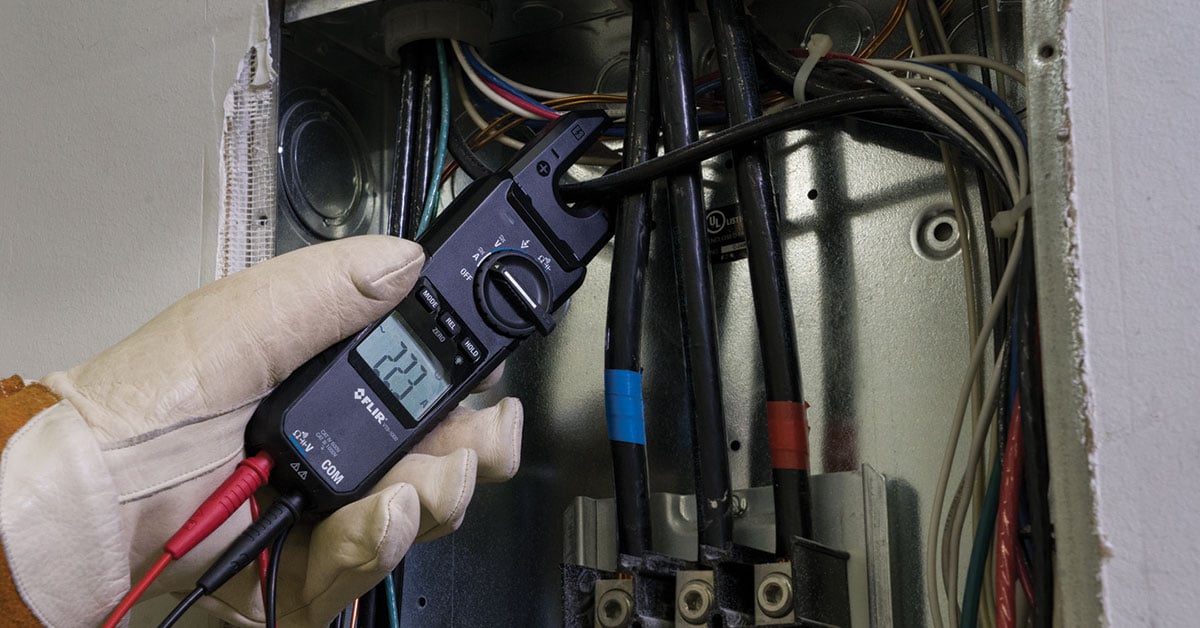 Check out the latest from FLIR this year at the National Electronic Contractors Association (NECA) 2019 tradeshow, the #1 event that brings together suppliers for the electrical construction industry. At NECA, FLIR will be hosting a hands-on technical workshop about electrical maintenance safety devices (EMSDs), as well as providing a series of informational booth talks. FLIR will also be launching a series of new, innovative products to make the lives of electrical contracting professionals a little easier.
Follow FLIR on Twitter and Facebook during the event for the latest news and updates.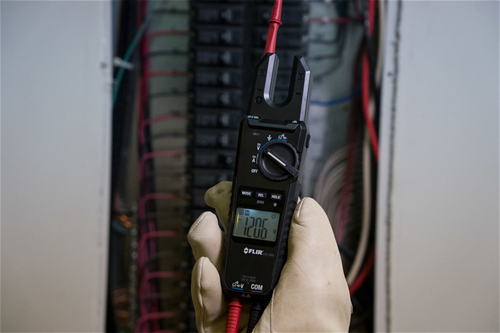 Among the products being showcased at NECA is the FLIR VT8-1000 Voltage, Continuity, and Current Tester, which has been submitted for consideration for a NECA showstopper award. The VT8-1000 is ideal for electricians and service technicians who troubleshoot and verify electrical installations or systems within commercial and light industrial facilities.
Also at the show is the MM750W from Extech, a CAT-IV True RMS digital multimeter that electrical contractors and plant maintenance professionals can use to view real-time readings and datalog remotely using the ExView® W-Series app. Launched earlier this year, the MM750W is a fully loaded, rugged, wireless datalogging multimeter with 14 functions, including non-contact AC Voltage detection and Type K Temperature measurement.
Check out these products as well as several newly launched FLIR products at the show!
The hands-on workshop, Increase Safety and Efficiency While Reducing PPE Time, will demonstrate how implementing electrical maintenance safety devices (EMSDs) like IR Windows can improve operational reliability, productivity, and safety. EMSDs are used to monitor and maintain electrical systems while eliminating the need for wearing PPE, increasing efficiency, and reducing costs. The workshop will include practical demonstrations and (optional) audience participation, and is scheduled for Sunday, September 15, 2019 from 12:00-12:50 PM.
In addition to the workshop, be sure to stop by for one of our booth talks during the event: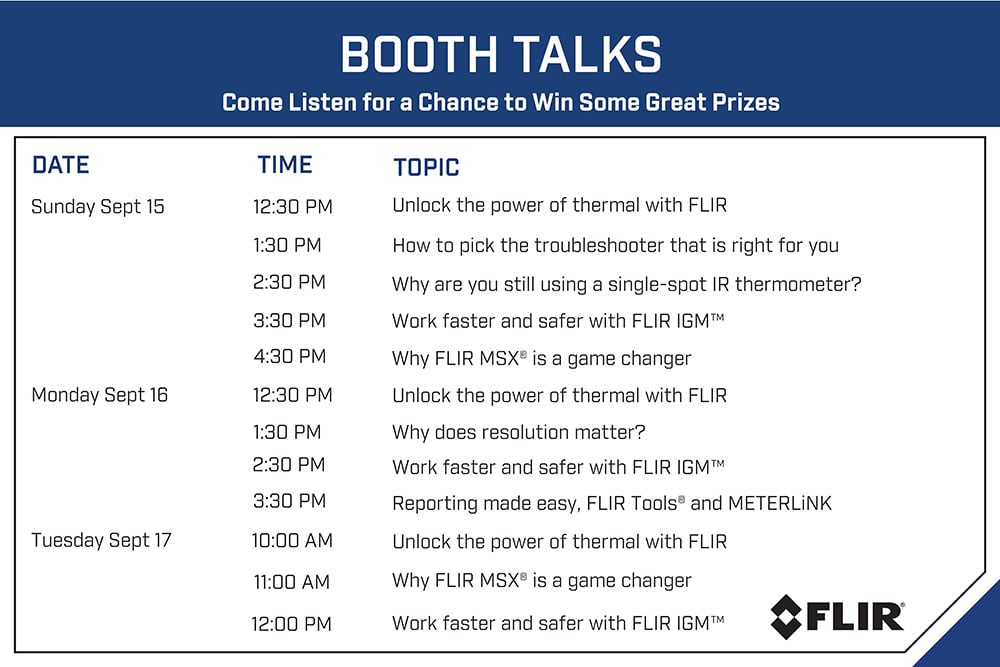 Listening to any booth talk gives visitors the chance to walk away with a FLIR ONE Pro, FLIR C3, FLIR DM285, or FLIR CM275! And in the spirit of Las Vegas, FLIR will be giving out custom casino chips on the show floor that attendees can hand in at the FLIR booth for a single play at the slot machine for a chance to win some great prizes.
Be sure to head to the FLIR booth #2941 at NECA to make sure you don't miss out!