High-Performance Pan-Tilts
FLIR offers a complete line of high-performance pan and tilt devices for real-time, computer-controlled positioning of virtually any payload including thermal cameras, video cameras, IP cameras, laser rangefinders, and microwave antennas. Whatever your motion control device needs, FLIR's innovative technology and years of application experience can help you create the optimal solution.
Four primary FLIR product families are continually evolving to meet your specific pan and tilt mechanism needs:
Advanced Features & Applications
The performance and capabilities of FLIR pan-tilt systems support advanced features and applications including tracking, geo-pointing, and inertial stabilization. Geo-pointing and inertial stabilization options are available as off-the-shelf options on most FLIR pan-tilt models.
Inertial Stabilization
Inertial Stabilization Module (ISM) is an optional configuration for D48E, D100E, and D300E pan/tilt units. ISM provides a turn-key integrated solution for low-cost inertial Line of Sight (LOS) stabilization of any payload from mobile platforms. For camera applications, inertial stabilization improves images while on the move. The optional ISM allows real-time computer control during stabilization, enabling closed-loop systems for tracking and slew-to-cue.
Geo-Pointing
The built-in Geo-Pointing feature allows any FLIR pan-tilt unit (PTU-5, E46, D48E, D100E, D300E) to be commanded using latitude, longitude, and altitude coordinates (geo-coordinates or GPS coordinates). Once configured, it accepts geo-coordinates over the built-in Ethernet/IP interface and automatically commands the pan-tilt to aim at the corresponding location.
Controllers and Software
FLIR pan-tilts are designed for computer control with high-performance two-way interfaces. All units provide serial pan-tilt control interface (RS-232 and/or RS-485). E Series units also provide Ethernet control interfaces. Both ASCII and binary format control protocols are supported. A high-performance C API/SDK is available for integrating control into a custom application.
PTU-SDK
FLIR MCS pan-tilts are designed for high-performance control with low-latency and jitter and high command rates. There are multiple ways to control the units. FLIR MCS pan-tilts support both a simple ASCII command protocol, documented in the E Series Command Reference Manual as well as a binary form of the commands, supported by a portable C language library (PTU-SDK).
Options for Pan-Tilt Control
Control via the PTU webpage which has arrows to move left, right, up and down. No additional hardware is needed.
A Pelco-style controller that uses RS-485 communication protocol;
A gamepad controller, such as a Logitech F310, which works with a Windows GUI
PTU Mounting Options
Top Mounting Brackets (TMB)

Included
TMB incl. w/ D48E-SS
No TMB PN: D48E-SN
TMB not incl. w/ D100E-SS
TMB PTU PN: D100E-ST
Top Bracket not incl. w/ D300E-SS
Top Bracket PTU PN: D300E-SD

Top Payload Capacity

5 lbs / 2.2 kg
10 lbs / 4.5 kg
25 lbs / 11.4 kg
35 lbs / 15.9 kg
25 lbs / 11.3 kg
60 lbs / 27.2 kg

Side Mounting Brackets (SMB)

1 or 2 SMBs can be
purchased & installed
1 or 2 SMBs can be
purchased & installed
1 or 2 SMBs can be
purchased & installed
Only 1 SMB can be installed on the standard D300E-SS
1 or 2 SMBs can be installed on the D300E-SD

Side Payload Capacity

6 lbs / 2.7 kg
15 lbs / 6.8 kg
25 lbs / 11.4 kg
70 lbs / 31.8 kg
40 lbs / 18.1 kg

90 lbs / 40.8 kg

TOTAL PAYLOAD CAPACITY

The combined weight of top and side payloads (if using both) cannot exceed the side payload capacity rating

BRACKET NOTES

Top & side brackets cannot be used together -- the bracket clamp allows only one type at a time

-

D100E-ST bracket numbers are slightly different: D100-BKT-S'

-

-

-
APPLICABLE TO ALL PTU MODELS: Maximum speed may depend on exact payload inertia and input voltage
*Over-the-top payload assumes COG <6" from tilt axis; over the side payload assumes balanced COG.
LATEST NEWS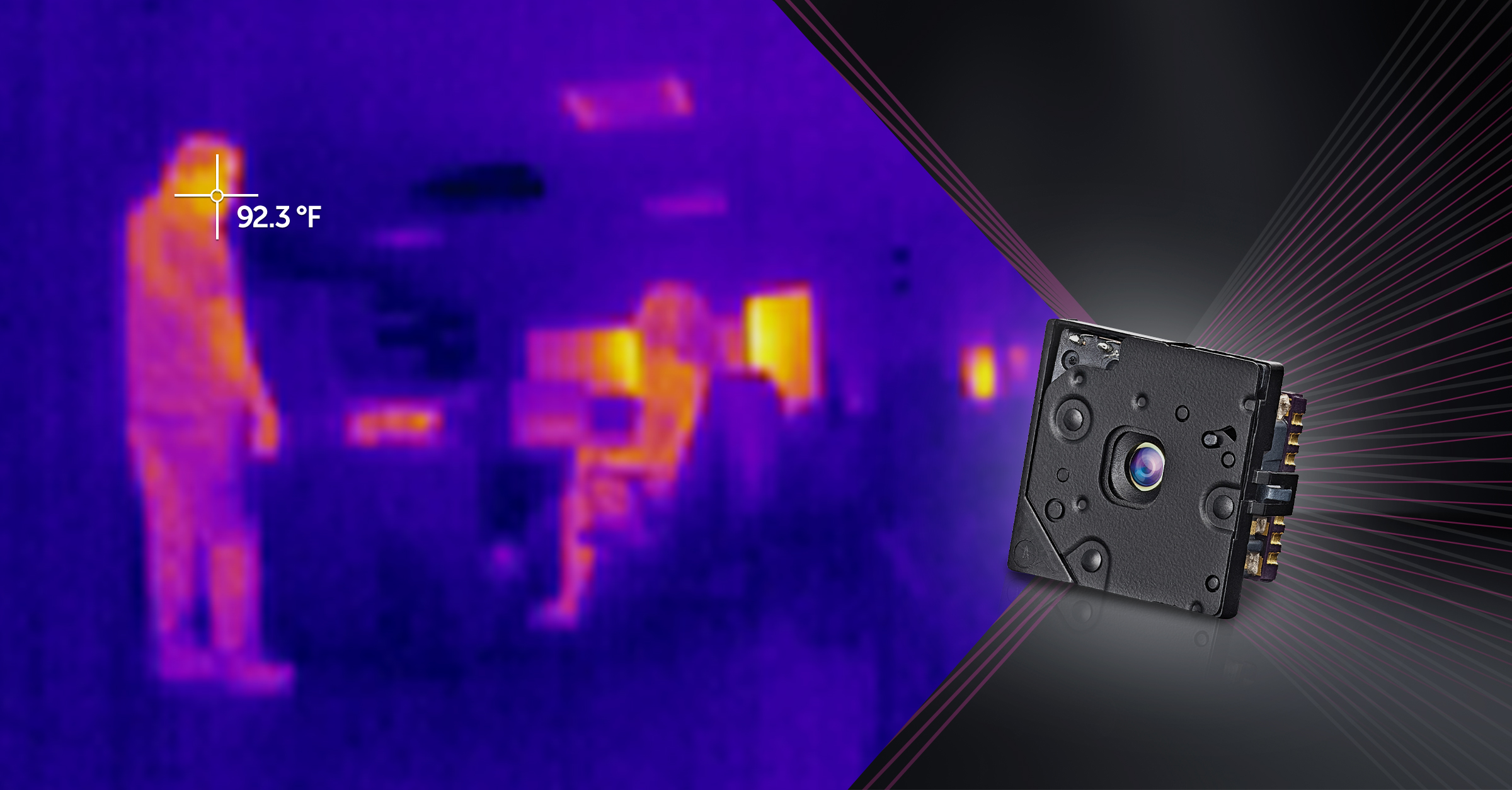 Press Release
Teledyne FLIR Introduces Lepton 3.1R Radiometric Thermal Camera Module for Integrators
Read the story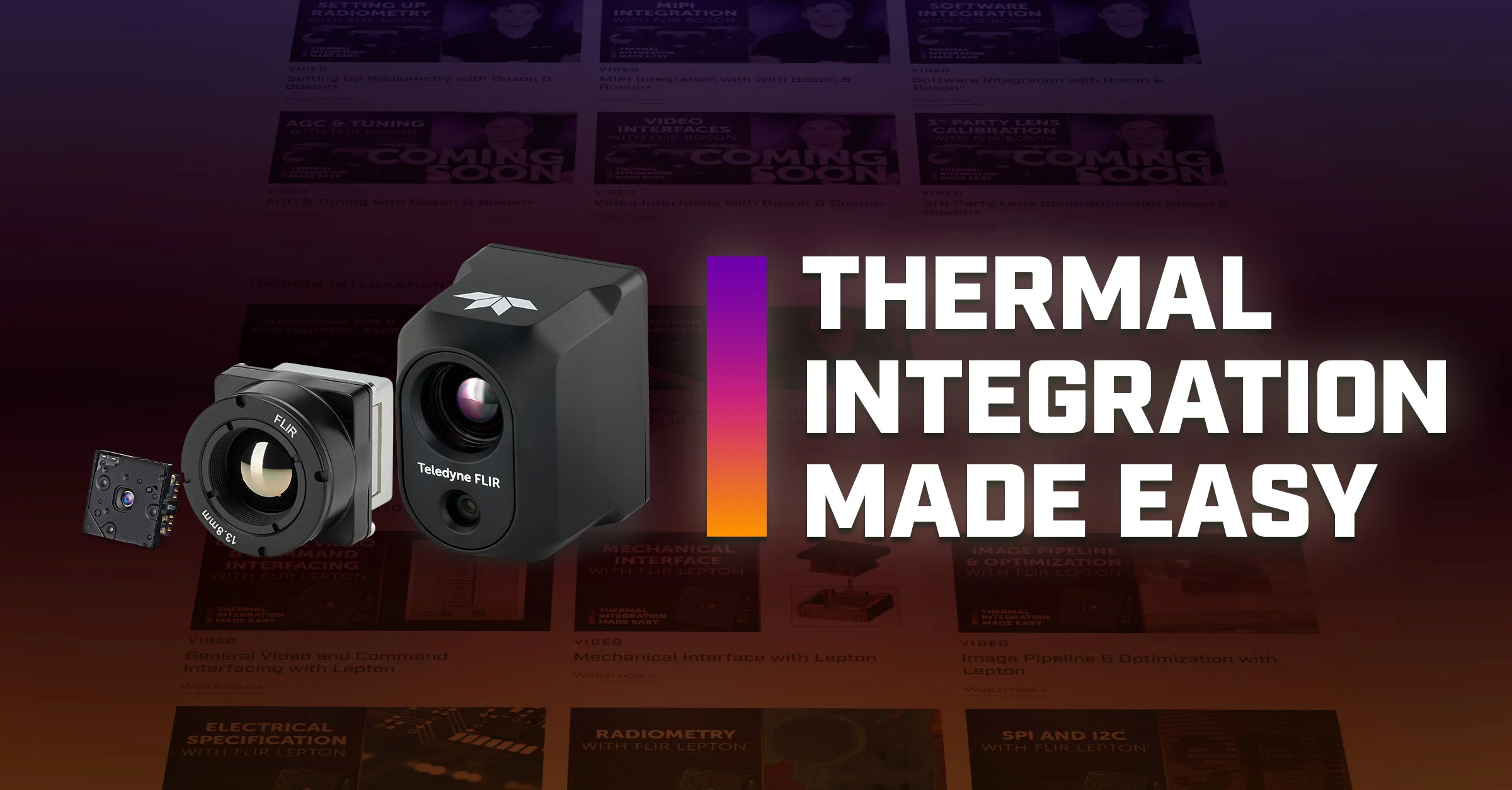 Press Release
Teledyne FLIR's New Online Support Tools for Boson+ and Hadron 640R Bring Faster Integration for Developers
Read the story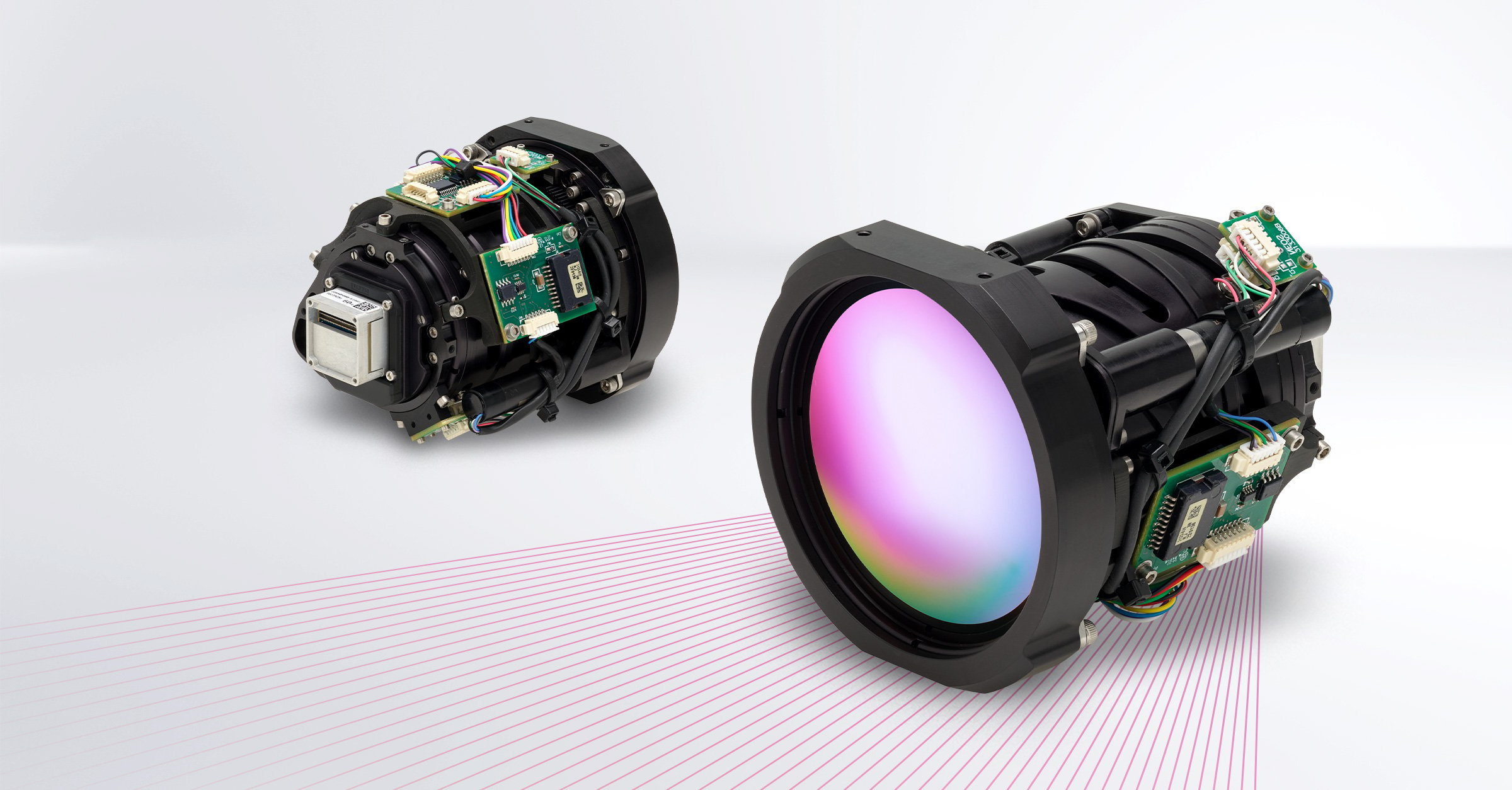 Press Release
Teledyne FLIR Boson+ Thermal Camera Now Available with Factory-Integrated Continuous Zoom Lens
Read the story