Teledyne FLIR Pan-Tilt Web Control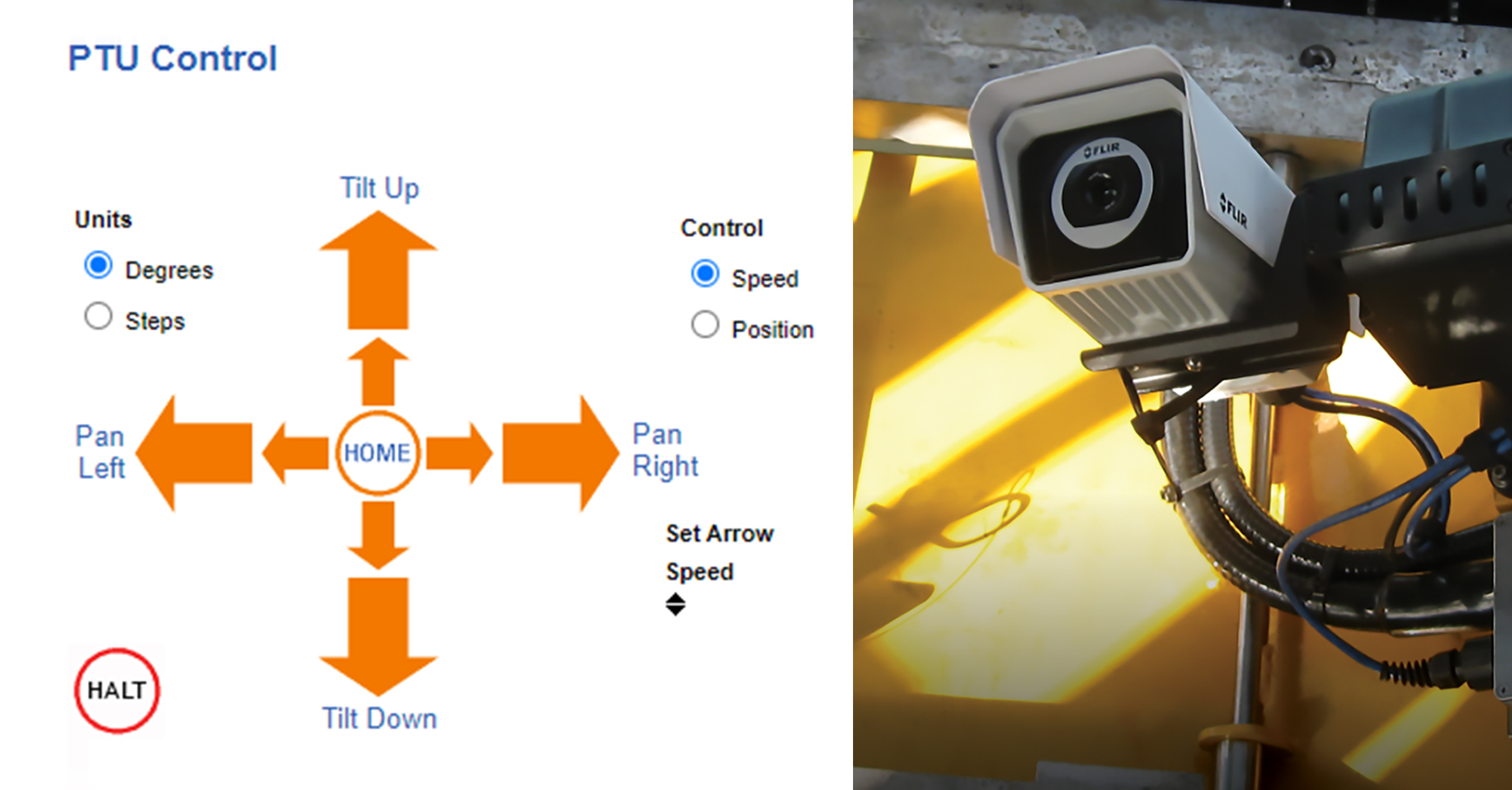 The PTU contains a Web-based interface that allows you to test and program various functions. This interface is accessible via the Ethernet connection on the breakout cable.
To connect, power on, and test the PTU using the Ethernet connection and Web interface:

Connect one end of an RJ-45 Ethernet cable to the PTU-E46 controller, and then connect the other end of the cable to the host computer, either directly or through a router/hub.

Connect a power source to the PTU, making sure to incorporate a readily accessible power disconnect (such as a power strip) to allow safe power removal from the system.

Ensure that the PTU is clear to move in both axes (pan and tilt) without hitting any obstructions before applying power.

Power on the PTU. By default, the PTU will begin a calibration sequence that will cause it to move from its current position to the center (0) positions in both axes.

Launch a Web browser. The PTU supports modern versions of the Microsoft Internet Explorer®, Mozilla® Firefox®, and Google® Chrome® browsers with JavaScript enabled.

Run the PTU Finder utility from the CD included with your PTU package. A list of the individual PTUs currently connected to the network and their corresponding IP addresses will appear in the application window.

In your browser, navigate to the appropriate IP address (such as http://192.168.1.101). A web page appears when you are connected to the selected PTU.

The PTU Web interface allows you to configure the network interface, configure various parameters, and control the PTU.
Navigate to the PTU Control page.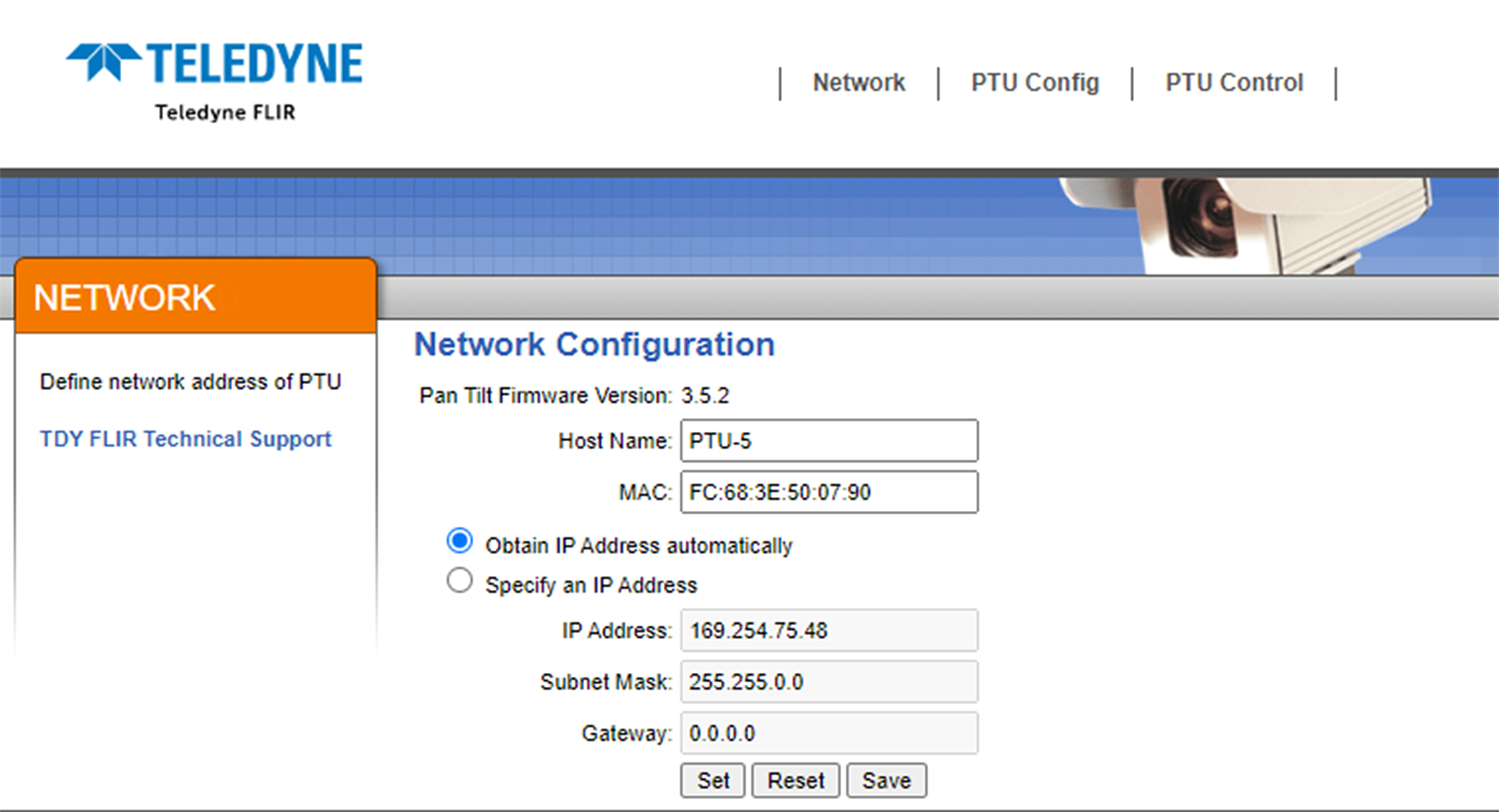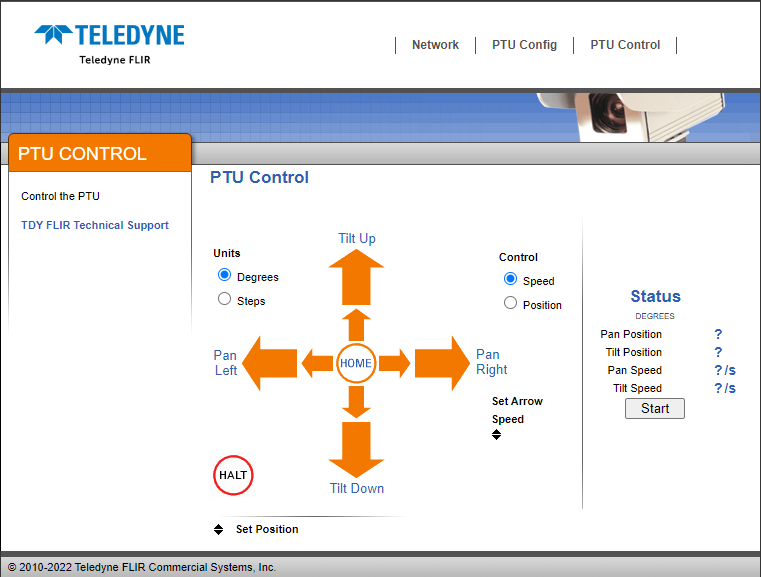 11. Click the arrows to pan and tilt the PTU and verify that it is working properly.
Please refer to the Pan-Tilt E Series Command Reference Manual for instructions on using the Web interface.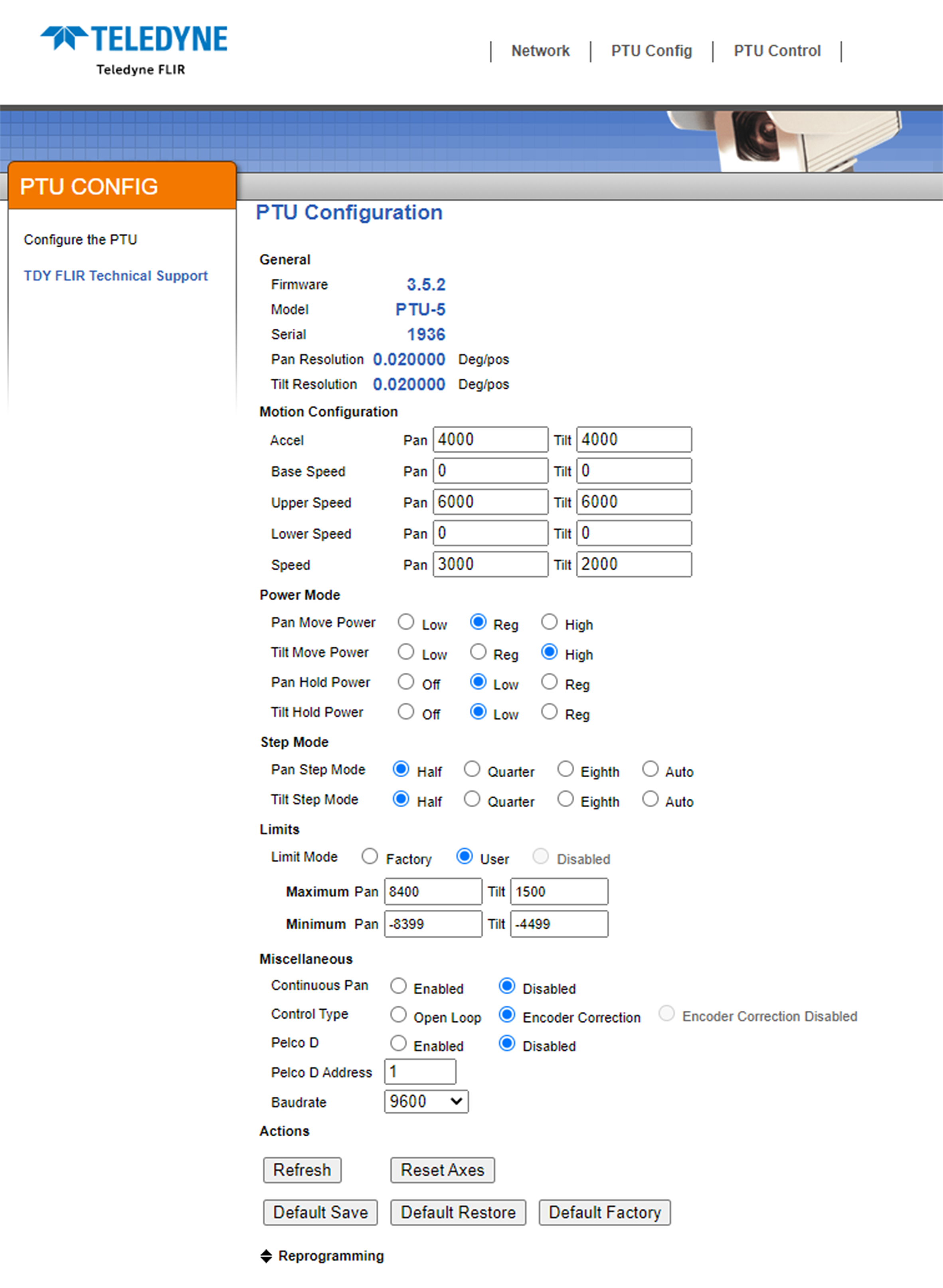 Reference: PTU Configuration Web Page