5 Tools an Electrical Contractor Can't Live Without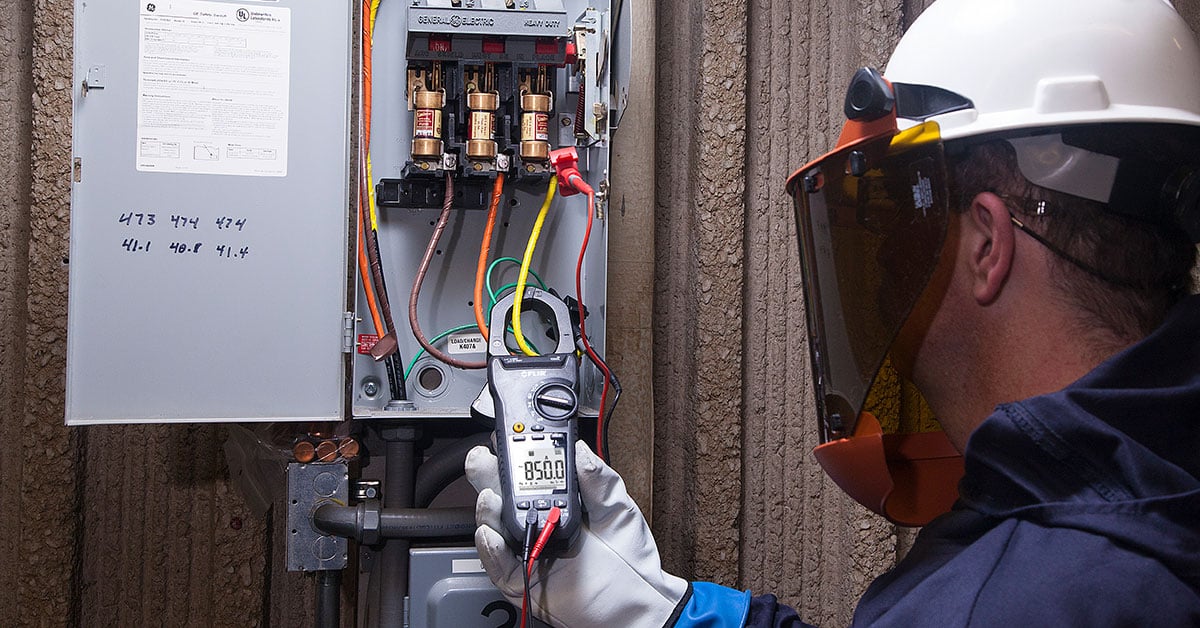 Electrical contractors know the value of having the right tool available for the job. Being properly equipped can mean the difference between searching for the problem for minutes versus hours, or never finding the issue at all. Whether scanning breaker panels or diagnosing electrical circuits, it's important to leave no stone unturned and provide your customers with certainty that their home or building is safe and operating at peak electrical efficiency. Here are 5 of the tools every electrical contractor should have on the job.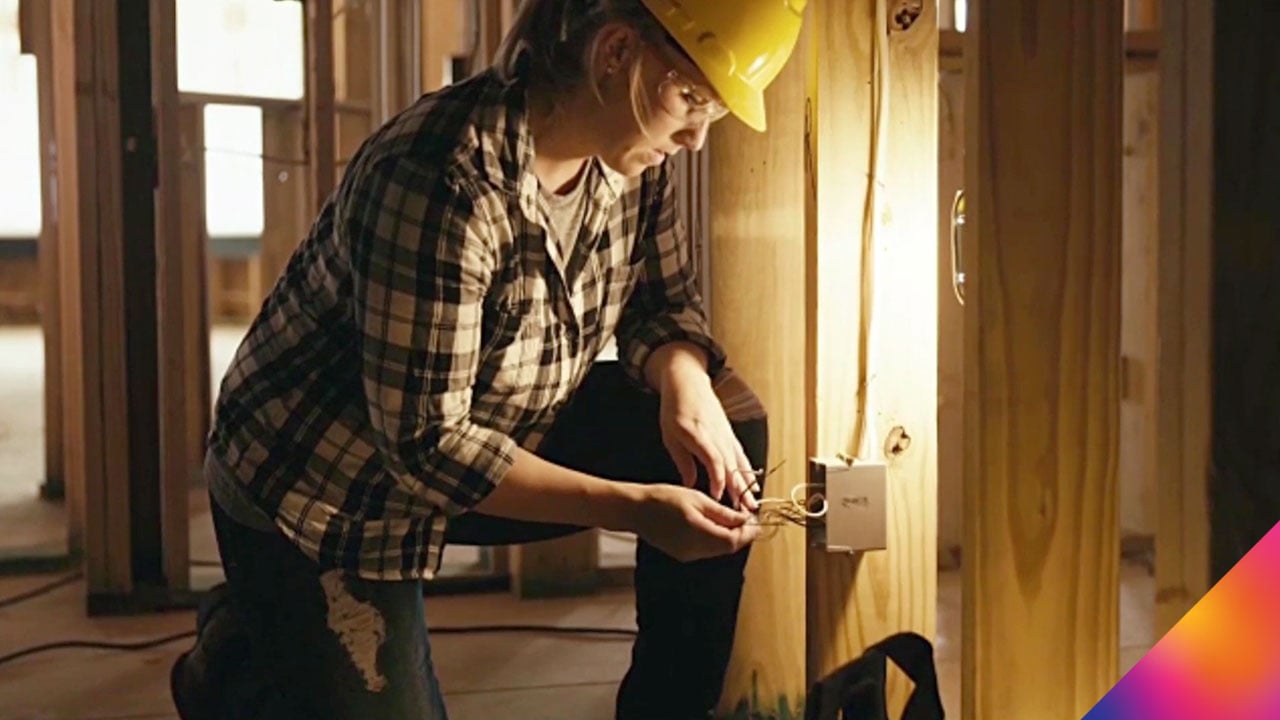 ---
Thermal Camera
A thermal imaging camera can drastically speed up electrical inspections by quickly catching hot spots on electrical systems that indicate a potential problem. A handy tool for electricians is the pocket-portable FLIR C5, which makes identifying hidden problems easy with a 160 × 120 pixel thermal imager, MSX® (Multi-Spectral Dynamic Imaging), 5-megapixel visual camera, and LED flashlight. Another great option is the FLIR TG165-X, which comes in a traditional temperature gun form-factor but offers full thermal imaging capabilities with MSX image enhancement and a bullseye laser to help ensure you're always targeting the right component for measurement.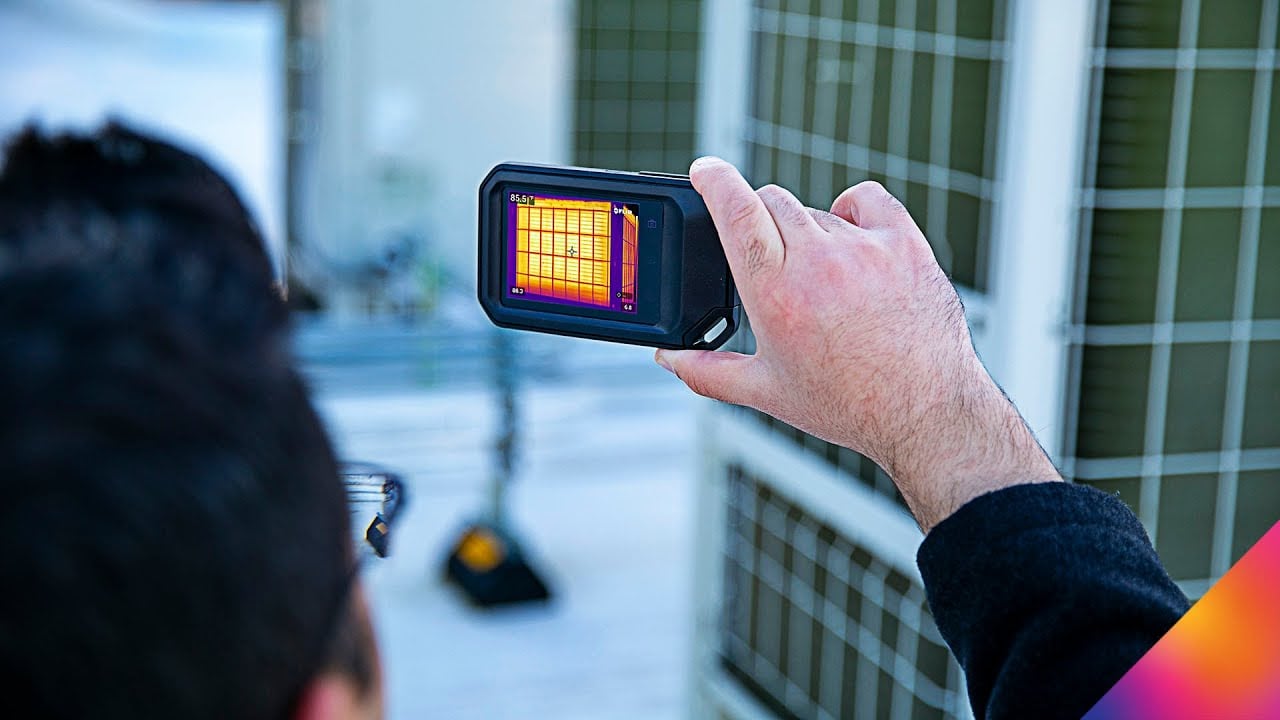 ---
Thermal images can also provide visual proof a fault existed and was properly repaired. The C5 directly uploads and stores your images to the FLIR Ignite™ cloud, where you can organize and back up files, while the TG165-X has internal storage for up to 50,000 images.
Multimeter
A multimeter is an indispensable tool for testing, diagnosing, and troubleshooting electrical circuits, components, and devices. The Extech EX530 is a heavy-duty, 11 function, True RMS Industrial Multimter ideal for use in the outdoors, on boats, and in any harsh industrial environment. It measures AC/DC voltage and current, resistance, capacitance, electronic and electrical frequency, temperature, 4 to 20 mA, and duty cycle.
Voltage Detector
Professionals performing field troubleshooting and verification of electrical installations need a reliable voltage detector. The FLIR VP50-2 is a durable, CAT IV-rated non-contact voltage detector featuring light, vibration, and beeper feedback alarms, as well as a powerful LED flashlight. Use the VP50-2 to reliably check if an AC circuit is live before beginning work, detect voltage on exposed conducting parts or through insulation, identify live wires within electrical panels, switches, and outlets, or trace live wires and map circuits.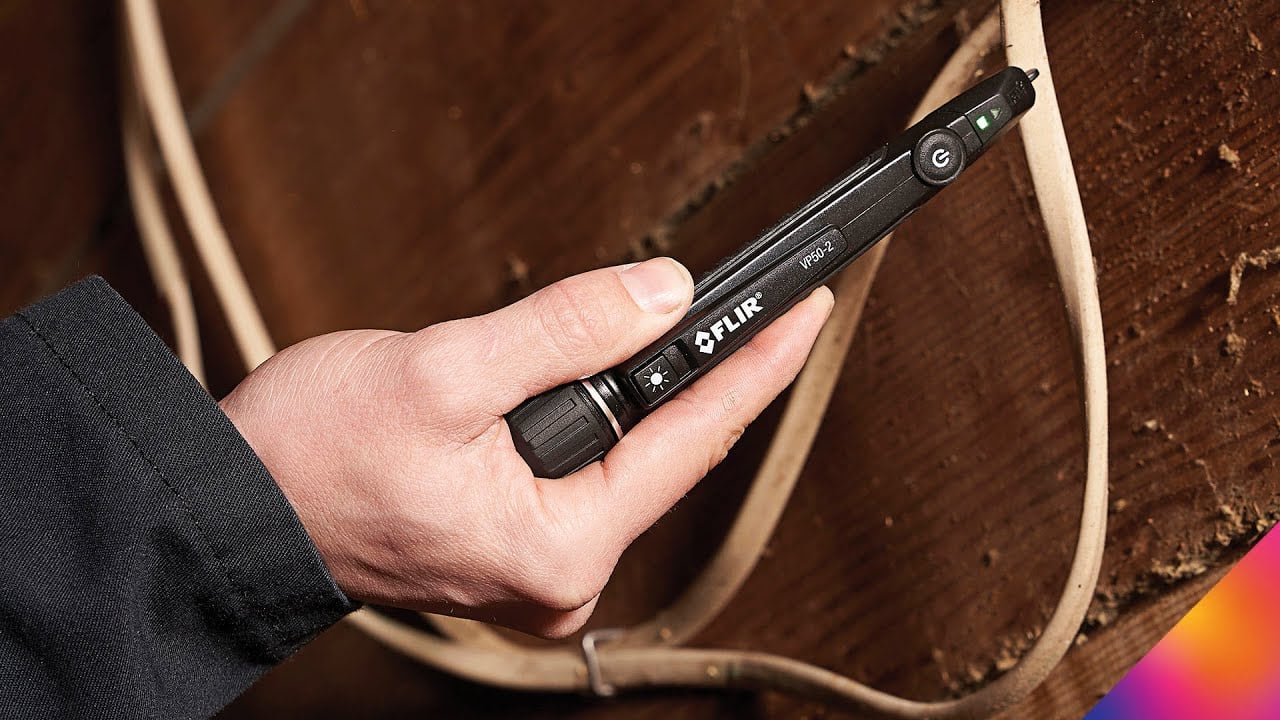 ---
Clamp Meter
Whether you are a commercial, industrial, or residential electrician, FLIR clamp meters will help you maximize safety and efficiency. The FLIR CM94 is a go-to for tackling high-current measurements in demanding utility and industrial job sites. It features a 2000 A AC/DC range, oversized jaws for oversized conductors, drop-test protection, and a CAT IV-1000 V safety rating.
For extra detection capabilities, FLIR clamp meters enhanced with Infrared Guided Measurement (IGM) provide a fast, reliable way to identify hot spots and overloaded circuits from a safe distance. The FLIR CM275 clamp meter combines thermal imaging with electrical measurement into a powerful inspection, troubleshooting, and diagnostic tool. Confirm your findings with the clamp meter's wide range of functions and temperature readings, and wirelessly upload images or data to the FLIR Tools™ app.
Wire Tracer
A cable locator and tracer allows you to quickly locate and trace powered or unpowered wires and cables in walls, ceilings, floors, and underground. The Extech CLT600 is a reliable, easy-to-use tool for detecting electrical power cables, telecommunication cables, and wires in building applications. Featuring non-contact voltage technology, worklights, and an ergonomic design, professionals can safely and efficiently locate hidden wires and cables.
FLIR offers a wide range of solutions to help you improve the efficiency, accuracy, and safety of your work. With the right inspection tools, you can easily stay safe on the job, add value to your services, and provide peace of mind to your customers. Learn more about FLIR solutions for electrical contractors: www.flir.com/instruments/electrical-mechanical/electrical-inspections/