Top Tips to Secure Firefighting Grant Funds for TICs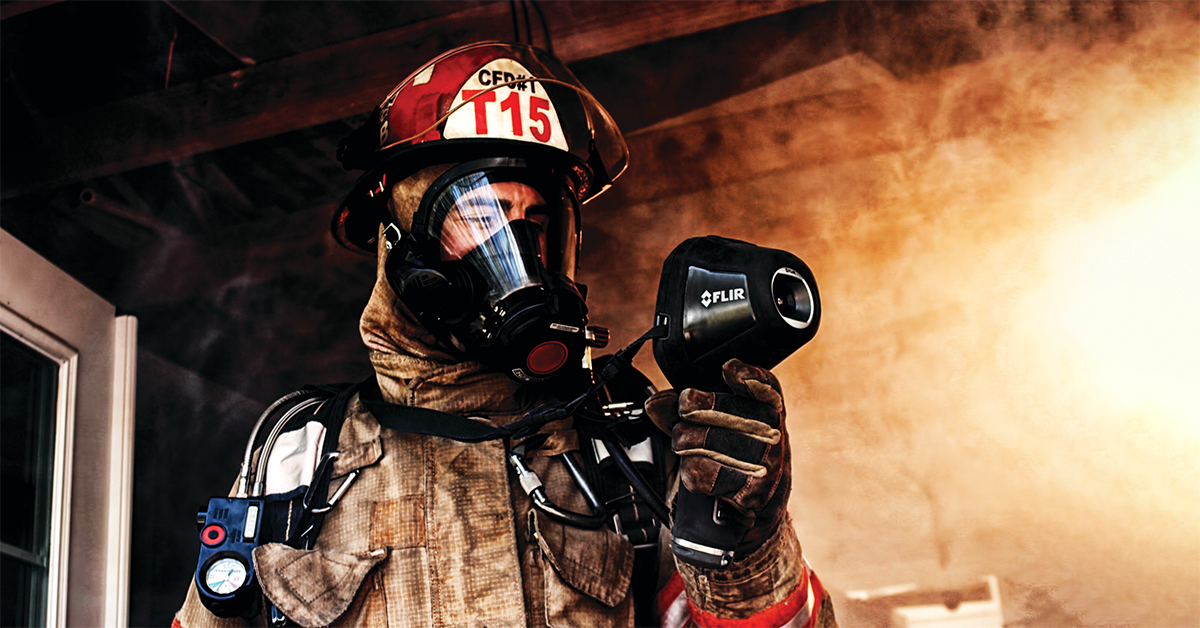 Federal grants help get thermal imaging cameras (TICs), CBRNE detectors, and other life-saving tools into the hands of more firefighters. Access to grant funds is a difference-maker for those dealing with tight budgets and can greatly improve the capabilities of agencies large and small. While the grant application process may seem daunting, these tips from the experts show you how a little effort at the desk can make a world of difference for your department. Read on and learn how to increase your odds of securing grant funds.

Top 5 things to do before applying for a grant
1. Know your agency's Data Universal Numbering System (DUNS) number
This nine-digit number identifies your agency during the application process. Instructions to obtain a DUNS number can be found here, or by calling the DUNS number request line at 866-705-5711.
2. Register with the System for Award Management (SAM)
Electronic applicants using Grants.gov must register with the SAM in order to be eligible for grant funds. Step-by-step instructions for registration.
3. Know your nine-digit agency Employer Identification Number (EIN)
Also referred to as a Tax Exempt Number, organizations applying for an EIN should plan on a minimum of two weeks to receive their number from the IRS. Contact the IRS Business & Specialty tax line at 800-829-4933 for assistance locating your EIN.
4. Create an account on Grants.gov and become an Authorized Organizational Representative (AOR)
You will need to know your organization's DUNS number to apply as an AOR. The individual applying as AOR must able to make legally-binding commitments on behalf of the organization. Create an account here.
5. Receive approval from the E-Biz Point of Contact (POC)
When an AOR application is submitted, the E-Biz Point of Contact (POC) listed on your organization's SAM will receive an email to grant AOR permissions. Once approved by the E-Biz POC on Grants.gov, the new AOR will be able to submit applications on behalf of the organization.

Submitting your grant
Each federal grant has a Notice of Funding Opportunity (NOFO) when available for application. The NOFO will contain the title of the grant program (ex: Port Security Grant Program) and the grant number (ex: DHS-16-GDP-056-00-01). You will also find the Catalog of Federal Domestic Assistance (CDFA) number in the NOFO. For example, the number assigned to port security grants is always 97.056.
Application forms and instructions are available at Grants.gov by selecting Apply for Grants. Enter the CFDA number or the Opportunity ID Number noted in the NOFO, select Download Application Package, and follow the prompts to download the application package. The information submitted in Grants.gov will be retrieved by ND Grants, which will allow FEMA to determine if an applicant is eligible.
For assistance applying through Grants.gov, please go to the Grant Application page, contact support@grants.gov, or call 800-518-4726.
Quick tips to secure funding
Be as descriptive as possible when justifying the need for your project. Connect your project to the national initiatives identified in the NOFO (ex: Strengthening governance integration, Enhancing Maritime Domain Awareness (MDA), Explosive (CBRNE) prevention, Enhancing cybersecurity, etc.)
Partner with regional agencies or explain why a grant award will benefit more than one department.
Use buzzwords, such as shared regional asset, force multiplier, and interagency operability in tandem with special equipment requests.
Seek out examples of successful grant applications from comparable agencies with similar missions in your region.
Complete Form SF-424 for any federal grants

Additional grant resources
Assistance to Firefighters Grant: Up to $315,000,000 available to fund up to 2,500 awards.
Port Security Grants: The top source of funded BOAT Program training grants to date. No matching requirement for funds and most grants are funded at 100%.
First Responder Grants: Clearinghouse for grant-related information that assists police/fire and first responders.
FEMA Firefighter Assistance Grants: Resource for fire/rescue personnel to obtain grant information and assistance for BOAT program courses.
Homeland Security Grants: Help agencies prepare for, prevent, and respond to terrorist attacks or other disasters. Used primarily for planning, equipment, training, and exercise needs.
FEMA Non-Disaster Grants: Funding for state and local governments to enhance the capacity of responders to prevent, respond to, and recover from a WMD incident involving chemical, biological, radiological, nuclear, explosive device, and cyber attacks.