What Not to Miss at CES 2020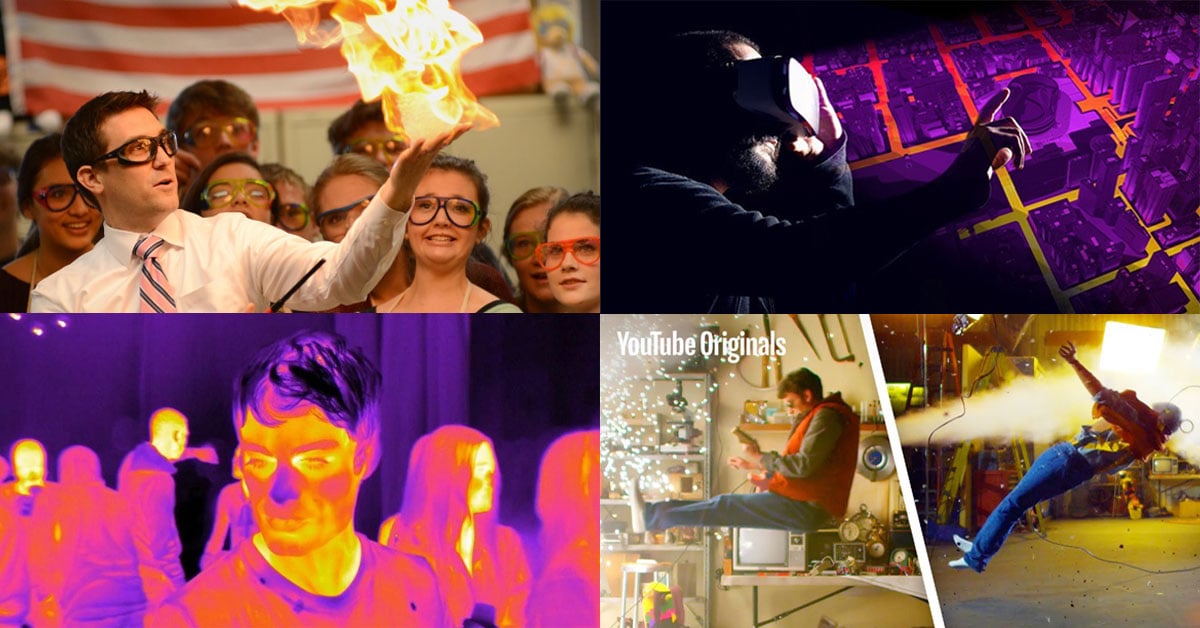 CES 2020 is right around the corner! From January 7-10, the Las Vegas convention will be packed with innovative technology and solutions. Be sure to visit FLIR at Booth #8528 in the North Hall and follow us on social media to see all of the exciting events we have planned. Here's some upcoming attractions you definitely don't want to miss:
Invisible Labs Live! with Craig Beals
Crowd-favorite Craig Beals returns, hosting an educational science show live at the FLIR booth. Watch in thermal as Craig freezes, explodes, and lights his experiments on fire - it's always a lively time when the 2015 Montana Teacher of the Year takes the stage.
FLIR VR Experience
Hop on for an exciting full-motion virtual reality ride through the FLIR connected city! In this year's FLIR VR Experience at CES, we take you on an interactive tour of how FLIR sensing technology will change your future.
Could You Survive the Movies? with Jake Roper
YouTube creator Jake Roper is showcasing how FLIR cameras help illustrate key moments in his new series, "Could You Survive the Movies?", in which Jake investigates the survivability of popular films like Back to the Future, Alien, and Die Hard. See your favorite action scenes broken down using thermal, and find out if you could survive them.
Filmmaking with flir
Filmmaker, Designer, and Producer Ryan Staake is a versatile storyteller working across multiple mediums. Starting with the Route 94 music video "My Love," Ryan has found ways to incorporate FLIR technology into his vision, and will be sharing how he uses thermal imaging to tell a story.
Get Therminated!
Be sure to swing by for a thermal selfie ("thermie") from our FLIR Therminator. Receive a thermal GIF of yourself to share on social media using #FLIRCES and take home a print out of your #thermie. Also, check out MyThermie.com to see them through the week and don't forget to join the live conversation with #FLIRCES.
And there's even more... but we can't give away all our surprises just yet. Sign up for daily updates by heading to FLIR.com/CES.