FLIR Griffin G510 Rated Best Overall in Dept. of Homeland Security Assessment Report on Portable Chemical Detectors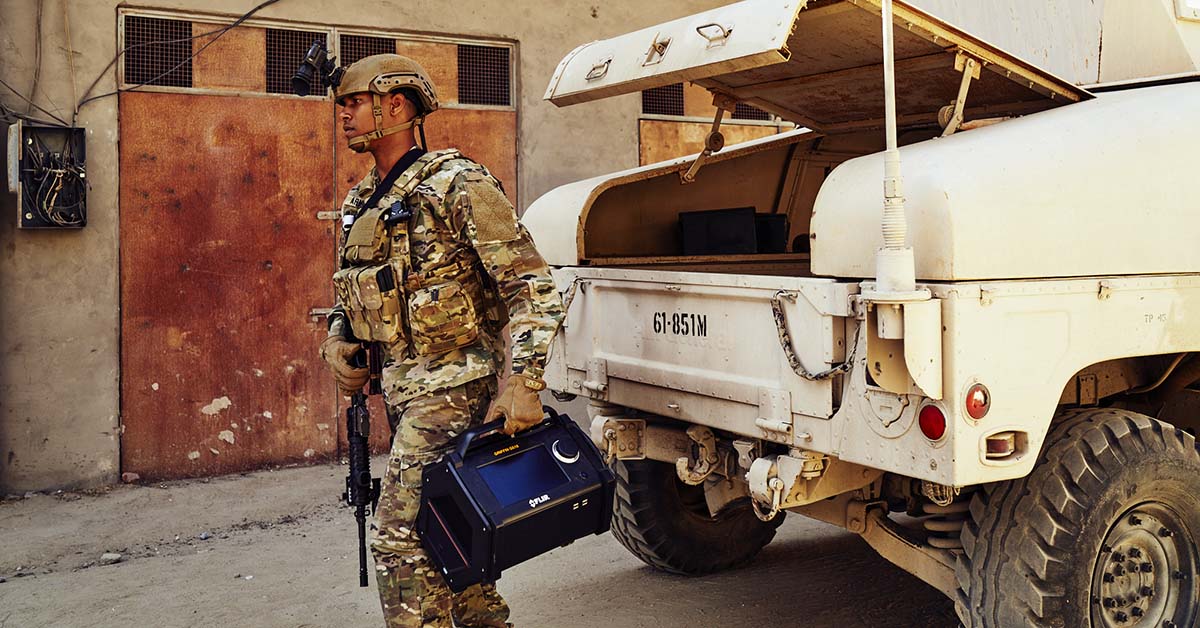 Ranked Best-in-Class for Tech Support, Service, and Capability in the Field for Varied Missions
ARLINGTON, Va., April 7, 2020 ― FLIR Systems, Inc.(NASDAQ: FLIR) announced that its portable Griffin™ G510 GC/MS (gas chromatograph/mass spectrometer) has received the best overall rating in the U.S. Department of Homeland Security's latest Field Portable GC/MS Assessment Report.
Prepared by the National Urban Security Technology Laboratory as part of the DHS Systems Assessment and Validation for Emergency Responders (SAVER) Program, the report evaluates commercial analytical field instruments used by first responders to assess the presence of chemical substances. Its findings are designed to serve as a consumer report for first responders to help them determine which GC/MS devices are the most effective and best suit their needs and budgets.
In July 2019, the SAVER Program assembled personnel from seven federal, state and local emergency responder organizations to evaluate three GC/MS products in 30 different categories. According to results, the FLIR Griffin G510 had the highest overall score of any product tested. It also ranked highest in every individual category, besting the competition in usability, deployability, maintainability, and capability. Survey highlights showed the Griffin G510 was rated highest in the following key categories:
Best tech support and product service.
Lowest cost of consumables.
Fastest sample preparation time.
Best configurable user interface.
Broadest capability in the field for varied missions.
Easiest tuning requirements for maintainability.
"First responders encounter dangerous conditions on the job, and they need the most capable, reliable, and user-friendly instruments to detect the threat posed by harmful chemicals and compounds," said Tim Durham, VP and general manager of the Sensor Systems business line at FLIR. "We're extremely proud of our Griffin G510's outstanding results in DHS's latest assessment and honored to receive across the board, best-in-class rankings from the emergency responders who took part in the study.
The FLIR Griffin G510 is a versatile, person-portable chemical identifier designed to help responders identify chemicals in the field within minutes. It complements presumptive techniques used during emergency missions by enabling responders to analyze all phases of matter (liquid, solid, vapor) and by performing rapid field-confirmation of chemical hazards. The G510 is built with an IP65-rated enclosure for harsh environments and supports passive defense, interdiction, elimination, and consequence management missions.
To learn more about the FLIR Griffin G510 please visit: https://www.flir.com/products/griffin-g510/
To read the full Field Portable Gas Chromatograph Mass Spectrometer Assessment Report please visit: https://www.dhs.gov/science-and-technology/saver/field-portable-gas-chromatograph-mass-spectrometer-gcms
# # # #
About FLIR Systems, Inc.
Founded in 1978, FLIR Systems is a world-leading industrial technology company focused on intelligent sensing solutions for defense, industrial, and commercial applications. FLIR Systems' vision is to be "The World's Sixth Sense," creating technologies to help professionals make more informed decisions that save lives and livelihoods. For more information, please visit www.flir.com and follow @flir.