FLIR Introduces Fishidy Sync Mobile Integration for Raymarine Axiom Multifunction Displays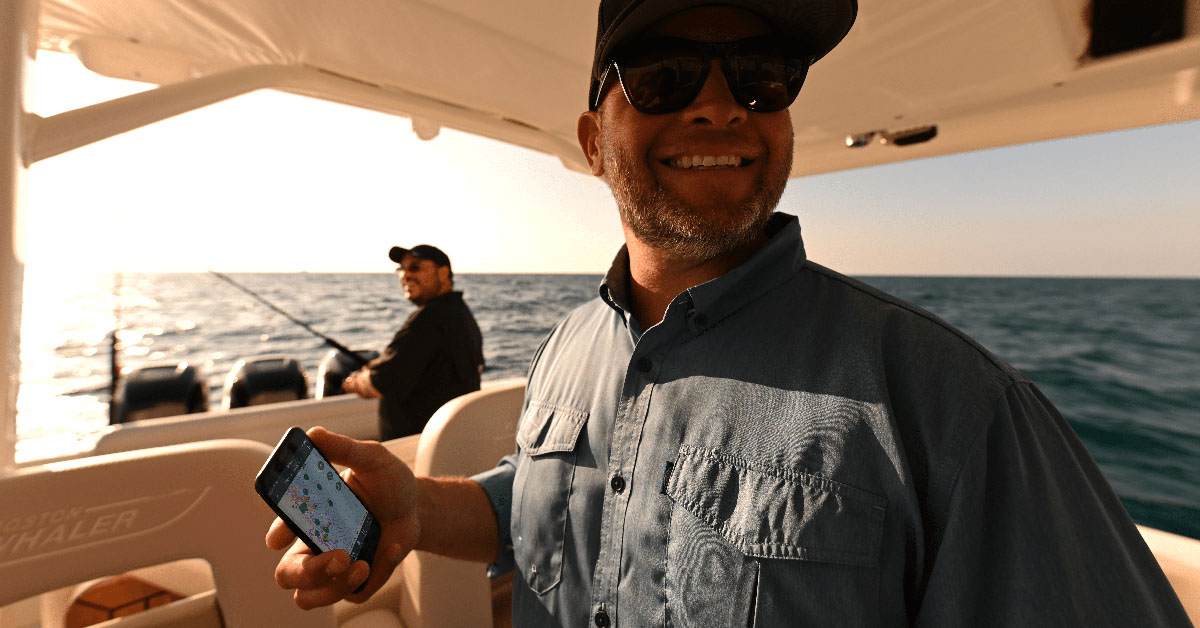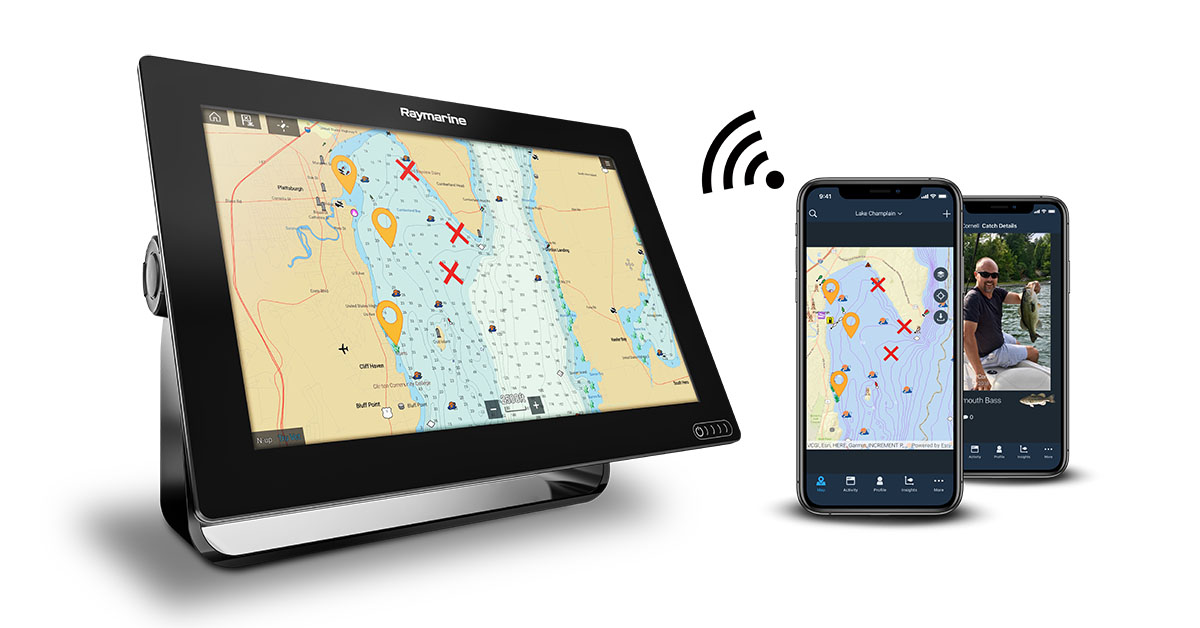 New Feature Offers Waypoint Data Sharing and Next-Level Fishing Intelligence
ARLINGTON, Va. – July 8, 2019 – FLIR Systems (NASDAQ: FLIR) announced today Fishidy™ Sync for Raymarine Axiom® multifunction displays (MFDs), a powerful new feature for Axiom owners who also use the Fishidy mobile app. Fishidy Sync delivers seamless sharing of waypoint data between Axiom MFDs and mobile devices running Fishidy, along with next-level fishing intelligence available through Fishidy's connected, online community of anglers.
Fishidy, a part of the Raymarine product portfolio, is an iOS and Android app serving as a one-of-a-kind resource for anglers of all kinds. The Fishidy app and community deliver the information to help catch more fish through the integration of interactive fishing maps, social connections, and proven fishing intelligence covering thousands of waterways across North America. Fishidy's online community of over one million anglers have access to detailed waterway information enhanced with Fishing Hot Spots® researched fishing tips, techniques, and local knowledge. Fishidy members can use the app to identify the best times to go fishing for specific species, log catches, record data on fishing conditions, and track successful patterns.
"The Fishidy mobile app complements our Raymarine electronics product portfolio and FLIR's focused effort on delivering innovative products to both recreational and professional anglers," says Grégoire Outters, Vice President and General Manager for FLIR's Maritime Division. "We are excited to extend the power of Fishidy's fishing intelligence tools to our Raymarine Axiom users as they plan their next on-the-water adventures and aspire to become better anglers."
Setting up Fishidy Sync to a Raymarine MFD takes just minutes. Anglers simply connect their mobile device to their Axiom MFD's Wi-Fi access point, enable Sync in the Fishidy app from their mobile device, and acknowledge the request on Axiom for Sync to begin.
With waypoint data shared across devices, Fishidy Sync provides anglers the flexibility and convenience to plan their fishing trips from anywhere and be ready to execute once on the water. The Sync feature is seamless and continues in real-time, allowing visibility of the angler's waypoint icons and data inside the Fishidy app, and all Fishidy data on Axiom. Additionally, object appearance, metadata, waypoint customization, and privacy settings remain preserved across all devices.
Fishidy Sync will be released in late July for Raymarine Axiom MFD owners. The Fishidy mobile app is free to download and requires the creation of a free basic Fishidy user account.
Attendees at this week's ICAST show in Orlando can learn more about Fishidy Sync in the Raymarine Booth (#3429), and in the ICAST 2019 New Product Showcase.
For more information about Fishidy Sync, visit http://www.raymarine.com/fishidy-sync/
Learn more about the Fishidy mobile app and its online community of anglers at https://www.fishidy.com.
-###-
About FLIR Systems, Inc.
Founded in 1978, FLIR Systems is a world-leading industrial technology company focused on intelligent sensing solutions for defense, industrial, and commercial applications. FLIR Systems' vision is to be "The World's Sixth Sense," creating technologies to help professionals make more informed decisions that save lives and livelihoods. For more information, please visit www.flir.com and follow @flir.