Ocean Alliance Uses FLIR Thermal in Whale Research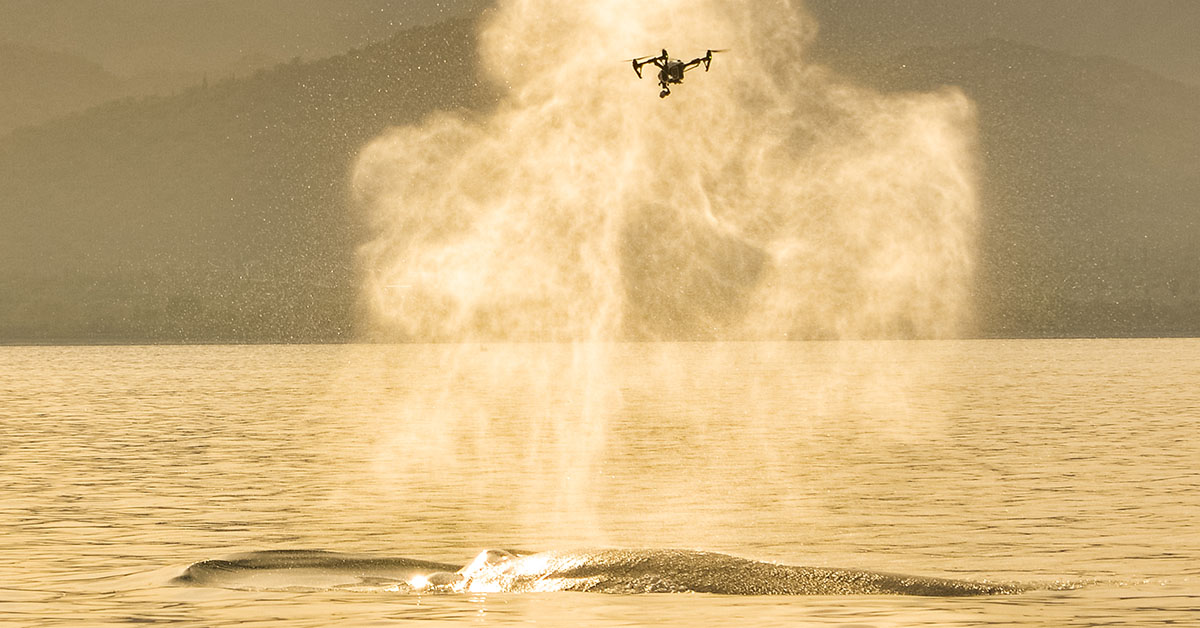 We're not kidding when we say this is a whale of a story!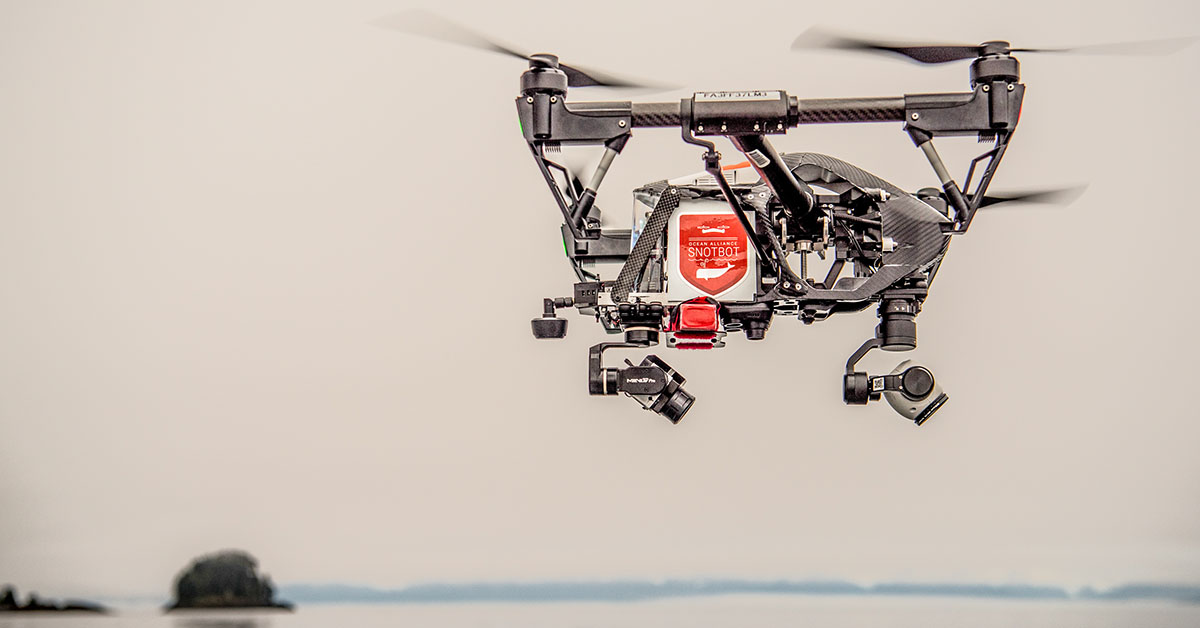 The Massachusetts-based Ocean Alliance has been using a unique and innovative thermal imaging-equipped research drone with a a series of petri dishes that collect whale blow, or, snot. Cleverly named the 'SnotBot,'this modified DJI Inspire drone is equipped with a FLIR Vue Pro thermal imaging camera and is flown into the blow from whales to collect samples. The whale blow collected by SnotBot contains DNA, micro biomes, pregnancy hormones, and stress hormones and helps researchers to better understand these massive mammals.

Interestingly, with the Vue Pro on the aircraft, the team was able to spot hotspots on the whales bodies, and observe how the whales bring cool water to the surface by their tail flukes as they swim. Using small drones equipped with both thermal and visible cameras allows the Ocean Alliance researchers to collect comparative data without harming or disturbing the animals in their natural habitats.
Learn more about the SnotBot and how FLIR is used on the Ocean Alliance website.
Photos Courtesy of Ocean Alliance