Uncooled, Longwave Infrared (LWIR) OEM Thermal Camera Module
Boson®
Model: Boson 320, 4° (HFOV) 55 mm
Go to Product Support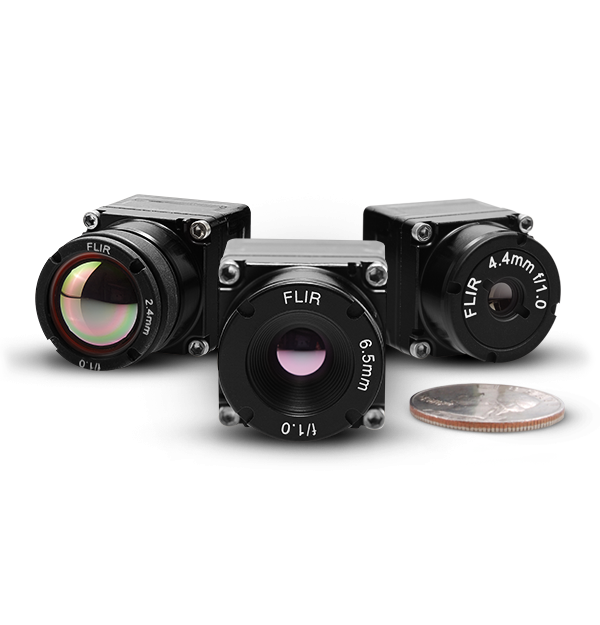 Made in the USA, and ITAR-free, the Boson longwave infrared (LWIR) OEM thermal camera module set the standard for size, weight, power, and performance (SWaP). Utilizing Teledyne FLIR's advanced image processing and several industry-standard communication interfaces, Boson enables applications from firefighting to unmanned aircraft systems (UAS), security, and automotive development kits, all for as little as 600 mW.

The 12 µm uncooled detector comes in two resolutions – 640 × 512 or 320 × 256 – and multiple frame rate options. Radiometric models offer absolute temperature measurement. With multiple lens configurations also available, Boson offers the widest range of LWIR models from Teledyne FLIR and the most flexibility to integration programs. The easy-to-use Boson SDK, user-friendly GUI, and comprehensive product integration documentation further simplify OEM integrated into higher-level systems.

For a plug-and-play sensitivity upgrade, the new Boson+, provides an industry-leading NeDT of <20 mK.
Subscribe to Our Newsletter