New
LWIR Micro Thermal Camera Module
Lepton®
Model: Lepton 2.5, 80x60, 50°, radiometric with shutter
Go to Product Support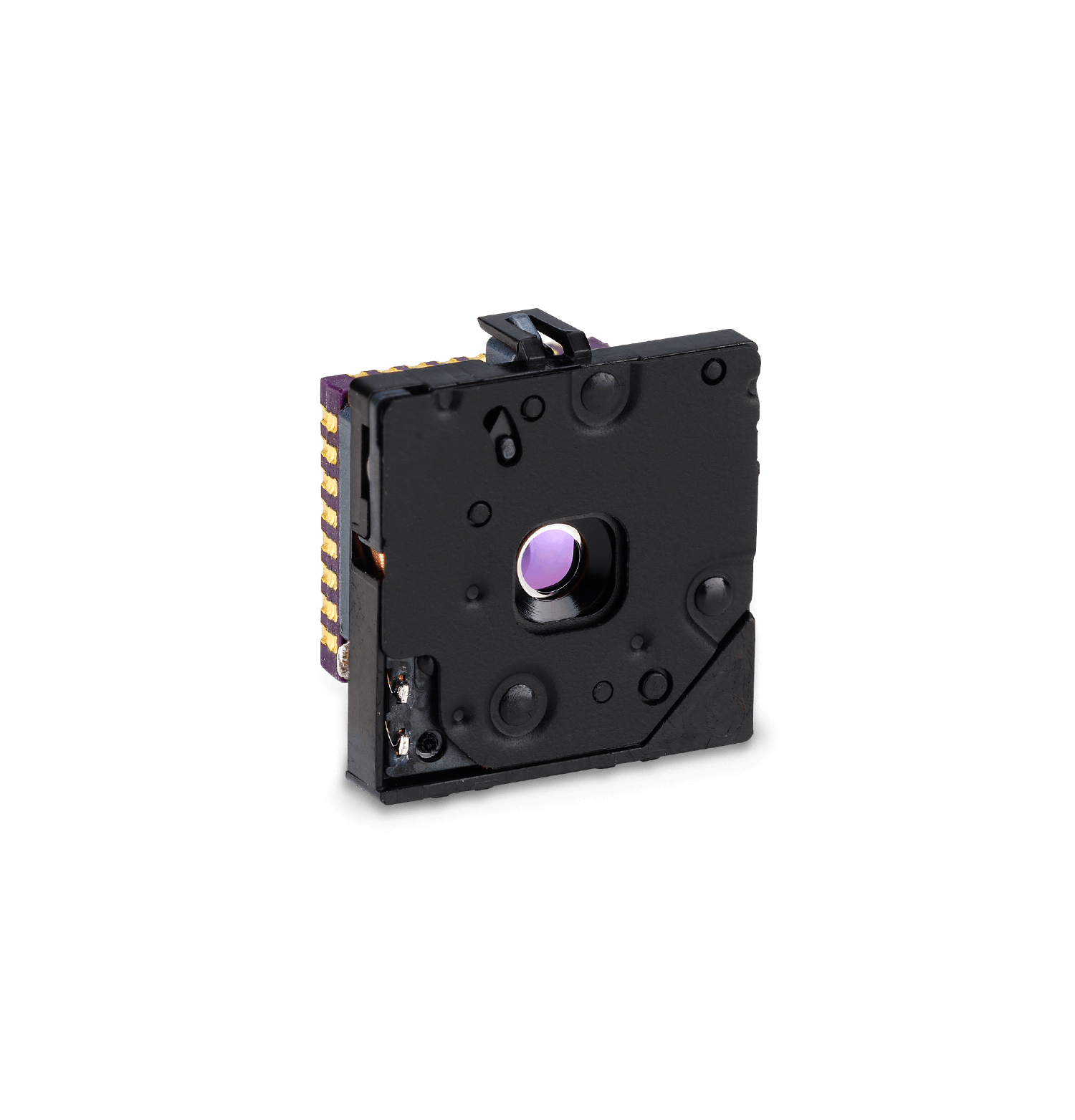 Made in the USA, and ITAR-free, the Lepton is the highest production volume longwave infrared camera module in the world. Compact and cost-effective, Lepton has enabled thermal innovation adopted by millions of customers. Lepton offers multiple resolutions, four field-of-view (FOV) options, and absolute temperature output on specific models.

Teledyne FLIR continuously enhances the online Lepton integration toolbox to reduce development costs and shorten market time. Application notes, integration videos, quick start guides, and complementary source code for testing on Windows, Linux, Raspberry Pi, and BeagleBone ensure efficient integration. For advanced, large-volume programs, the Technical Services team can support licensing MyFLIR® application software and image enhancing MSX® and Vivid-IR™.

Lepton's low-power consumption, unmatched image quality, and integration support enable innovative product development in mobile, small electronics, and unattended sensors for smart buildings, fire detection, occupancy tracking, equipment condition monitoring, and more.
Subscribe to Our Newsletter