The Complete Thermal Firefighting System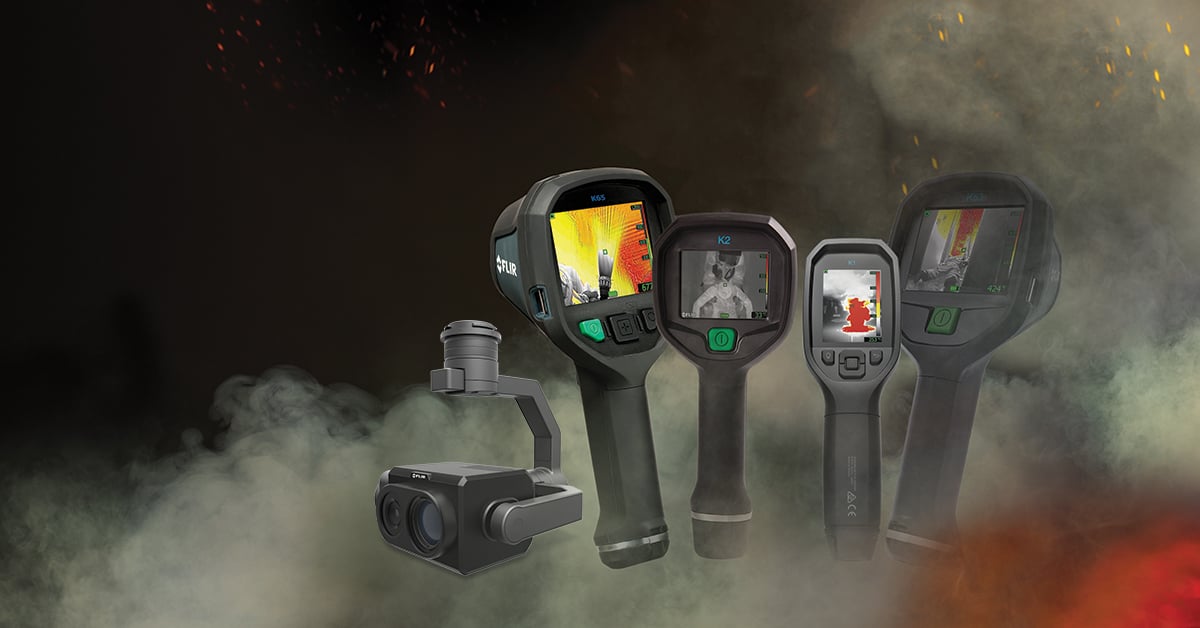 Firefighters depend on a number of technologies to help them in fire situations, search and rescue operations, wildland fires, and scenarios when they are battling hazardous chemical leaks. When entering a structure with a lot of smoke and little to no-visibility, thermal imaging can give sight to help analyze and assess the situation, identify obstacles, and help save lives. FLIR offers a number of solutions for fire departments and their firefighters for all aspects of their jobs.

Awareness on the Ground
Having the power to see a window through dense smoke is critical for any firefighter. Whether firefighters are looking to enter a building or while they are in there, choosing the right handheld thermal imaging camera (TIC) for your department comes down to a variety of factors including image resolution, display speed, and price.
For situations where firefighters are assessing, directing, and monitoring the situation on the outside, or on the inside monitoring the rapidly changing fire behavior and conditions, tactical TICs such as the FLIR K65 offer higher resolutions for improved image quality and faster framerates for quicker feedback, giving the operator the most information to make important decisions. Featuring 320 x 240 IR resolution, a four-inch display, and a temperature range of 0°C to 650°C (32°F to 1202°F), the K65 is best used to capture key details while on the interior, revealing hotspots and even convective currents. The K65 is also designed to be fully compliant with the NFPA 1801-2018 Standard for Thermal Imagers covering usability, image quality, and durability for firefighting.
While the FLIR K65 is best to outfit the apparatus with, the FLIR K1 is the best choice to outfit each firefighter with. Situational TICs typically offer lower resolutions and slower frame rates as compared to the tactical TICs, but these are best used to allow each firefighter to restore their sight in low-visibility situations while inside. The FLIR K1 is the most affordable situational awareness camera in the FLIR lineup and features 160 x 120 IR resolution, a temperature range of –10°C to 400°C, an integrated flashlight, and a 2.4 backlit display. This rugged and compact thermal camera still allows users to get a 360° assessment in total darkness and through smoke. In addition, the K1 can gather and save up to 10,000 sets of radiometric thermal and visual images for simple reporting. For wildland firefighting, it's at excellent light-weight TIC for locating hot spots when conducting mop-up operations.
Eyes in the Sky
With firefighters on the ground, getting an additional perspective of the situation from above can be just as critical when planning, observing, and fighting the fire. Being able to go beyond the top of the ladder bucket gives firefighters the advantage by being able to see directly above a situation to better organize ground teams for fighting fires in large buildings, wildland fires, and to help aid in search and rescue missions. To achieve this, the FLIR Vue® TZ20 drone payload attachment offers emergency personal greater situational awareness both near and far with a 20-times digital thermal zoom capability and features both a narrow-field-of-view and a wide-field-of-view 640x512 resolution FLIR Boson® thermal camera module.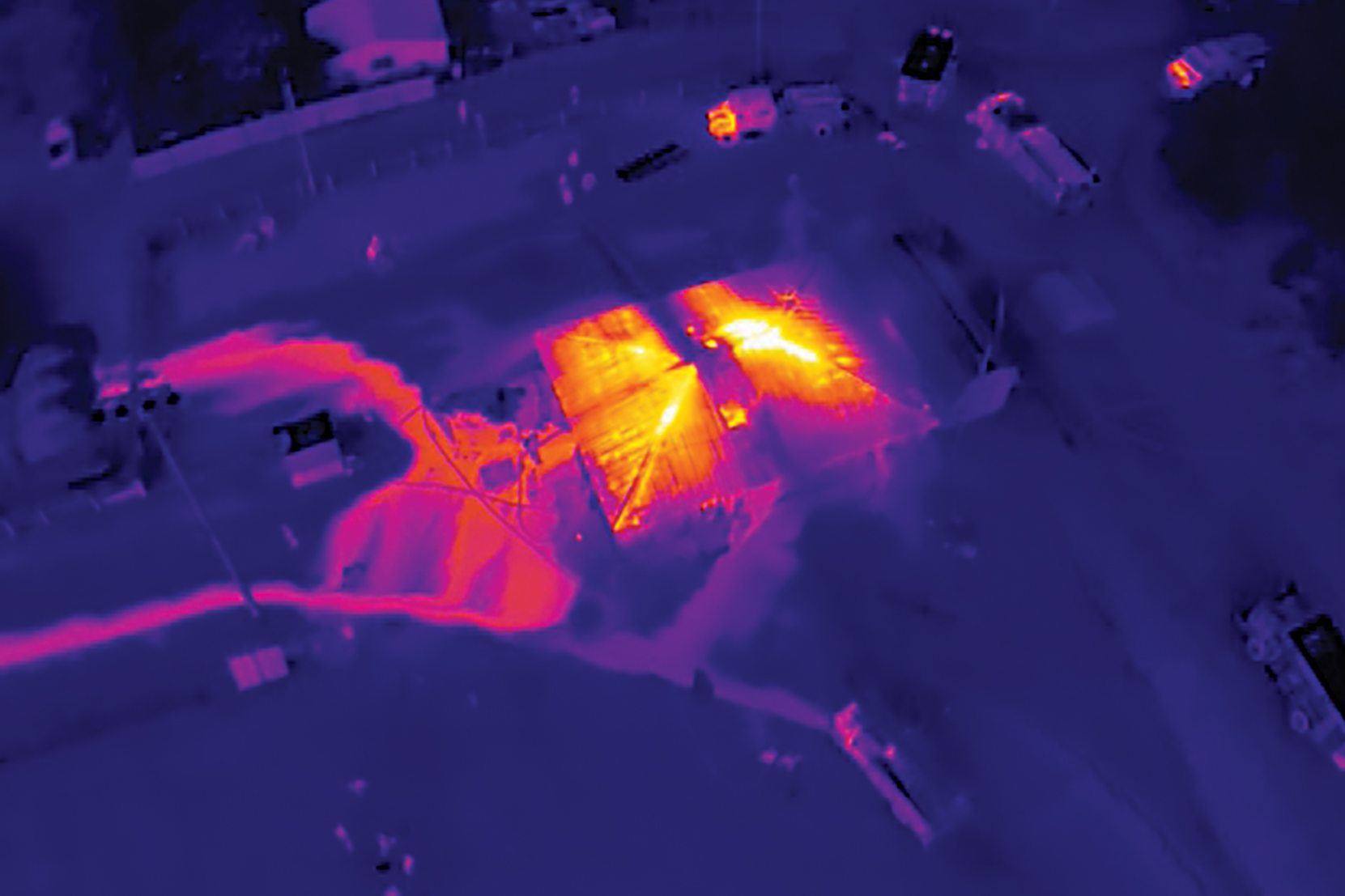 Thermal-equipped drones help firefighters pinpoint hot spots on structure fires.
Another drone payload option is the FLIR MUVE C360. The C360 is the industry's first multi-gas detector for unmanned aerial systems and transforms how emergency response teams approach chemical, industrial, or environmental incidents. The C360 enables emergency response teams to assess hazmat and fire incidents remotely and select the proper personal protective equipment. In addition, the C360 houses a photoionization detector, plus a suite of advanced electrochemical sensors that provide real-time continuous monitoring of chemical hazards such as chlorine, carbon monoxide, and other combustible gases. Sensor readouts are prioritized based on alarm conditions and are displayed in real time on the pilot's interface in the FLIR VueLink™ app.
Deciding what solution is right for your department and firefighters is critical in any emergency situation. Using thermal cameras to see through thick smoke or to gain a visual advantage in the air, allows teams to gather the most accurate information to better inform crucial decisions and ultimately protects firefighters and the ones they are trying to help.
For more information on these products and more, please visit flir.com/instruments/firefighting/.