Endangered Species Day 2020: Eyes of the Rhino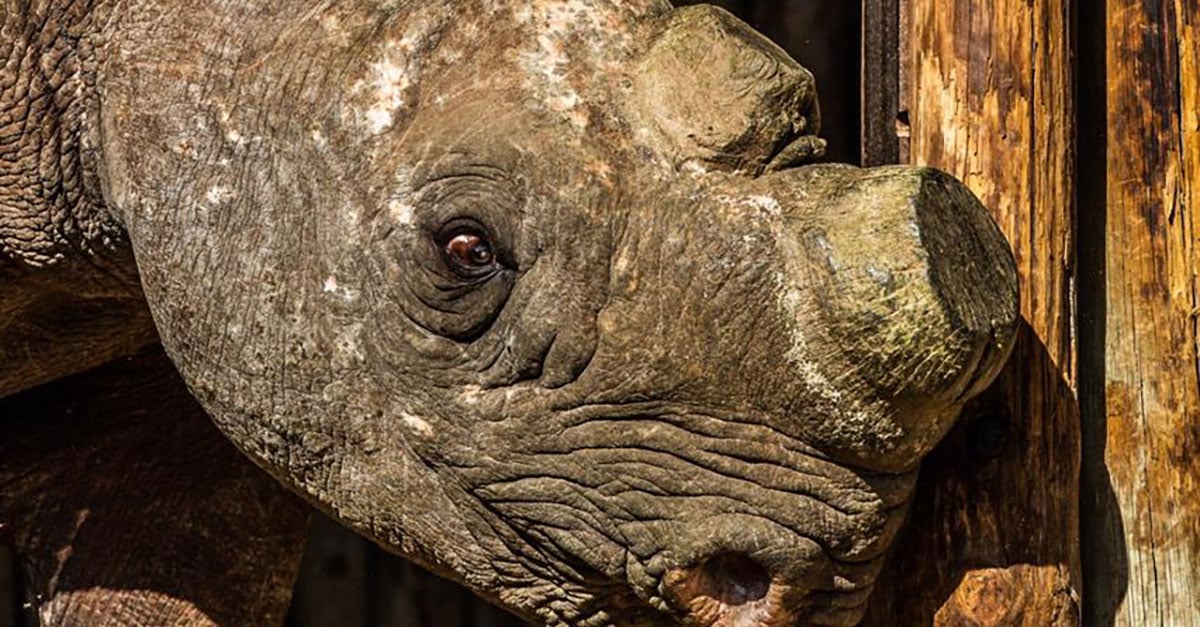 FLIR technology and solutions are helping rhinos in Africa have a second chance at life.
Today, May 15th, is the 15th Annual Endangered Species Day, a day for people all around the world to think about how they can aid in the protection of our most vulnerable animal populations. As an organization, FLIR continues to be at the forefront of conservation initiatives, such as Kifaru Rising, a multi-year collaborative project with the World Wildlife Fund to end rhino poaching in Kenya. Sadly, wildlife poaching is not limited to one place, requiring further efforts to save endangered species. Recently, FLIR became involved in the protection and support of Munu the Rhino.
While Munu, a 20-year-old-south Western Black Rhinoceros, is one of only 254 critically endangered individuals of his species in South Africa, he is especially at risk in the African bush because he is blind. Found roaming in circles for hours in a large natural reserve, the lone bull immediately caught the attention of area rangers, who knew that without intervention, Munu would be a prime target for both preying poachers and lions nearby. A rescue effort soon revealed Munu has two detached retinas and irreversible blindness, warranting dedicated lifelong care.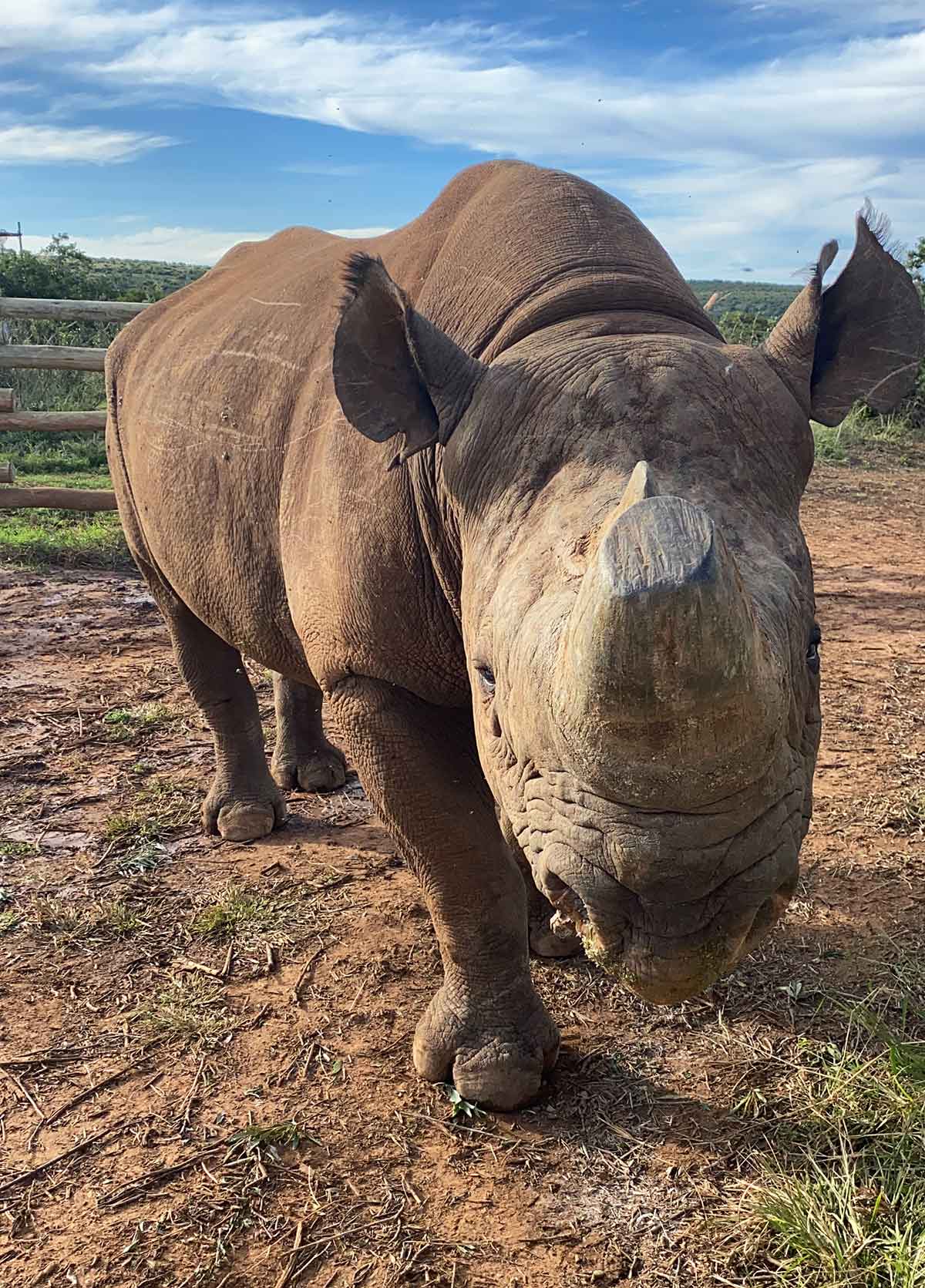 Safe at Last
Little did Munu know that his life would soon change for the better with a brand-new home at Founder's Lodge by Mantis in the Eastern Cape of South Africa. As part of the efforts to secure Munu's new home and keep him out of harm's way, FLIR donated thousands of dollars in thermal technology and solutions for perimeter security protection.
Outfitting the brand-new facility wasn't an easy task once COVID-19 imposed an immediate lockdown of the lodge. A two-person crew manually dug over 600 meters of trenching to run cable and conduit through very hard African soil. The result enabled the installation of various masts equipped with FLIR visible and thermal security cameras running 24-hour security and surveillance to a command station.
"Even though rhinos have weak eyesight, without any sight, they are basically defenseless," said lodge director and rhino expert, Brett Barlow. "So, in essence, FLIR becomes Munu's eyes."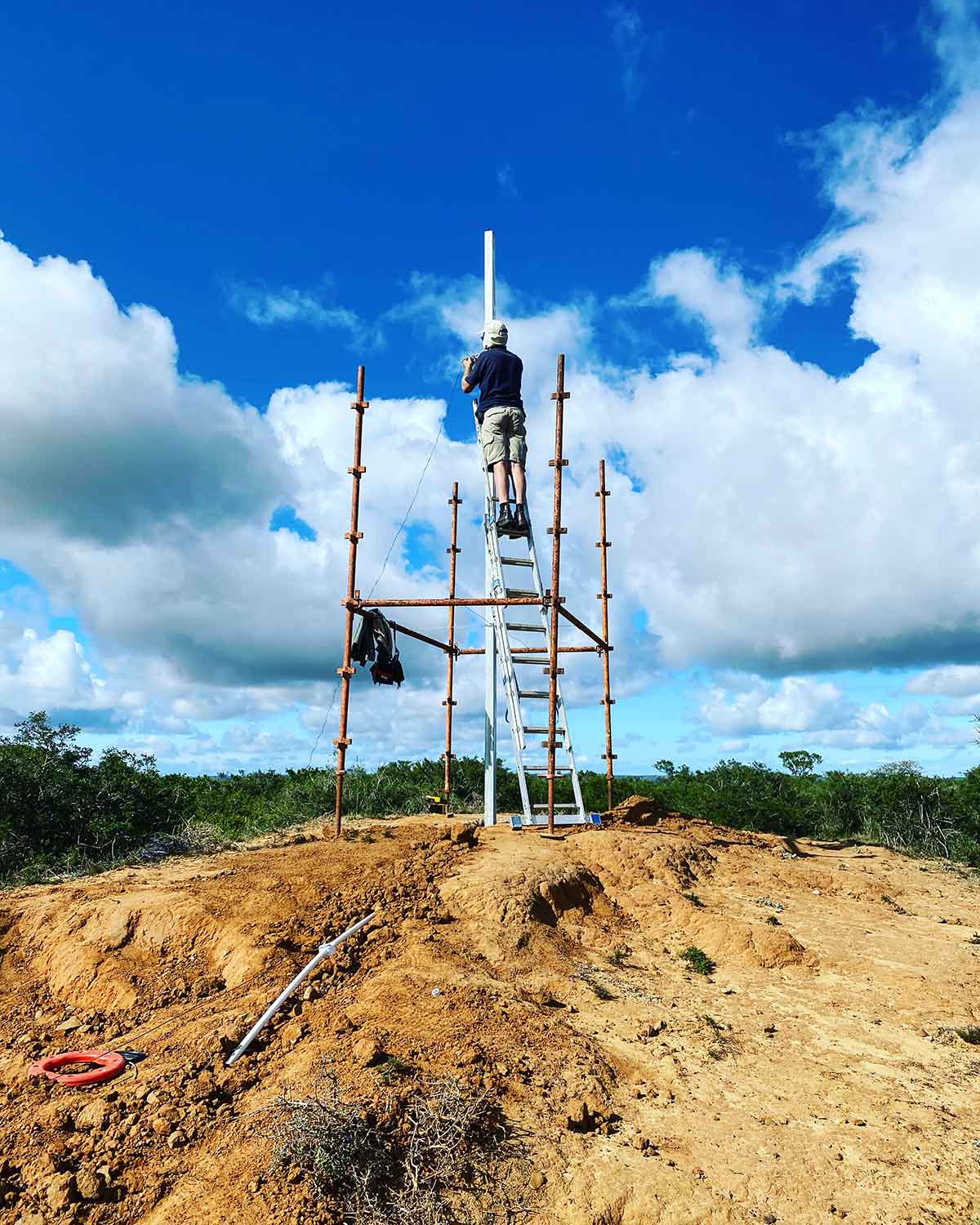 Even though Munu the rhino is now in safer surroundings and enjoying his days at leisure, the reality is that there is always the danger of poachers, especially as South Africa is on lockdown due to the global coronavirus pandemic. According to Barlow, the FLIR thermal camera system will offer the advantages of advanced analytics in the monitoring of Munu and help in his protection.
FLIR is proud to take part in helping protect endangered animals all over the world. Our technology and solutions support our corporate mission and FLIR Hero initiative to save lives and livelihoods.