Thermal Technology Promises to Halt Poaching of Rhinos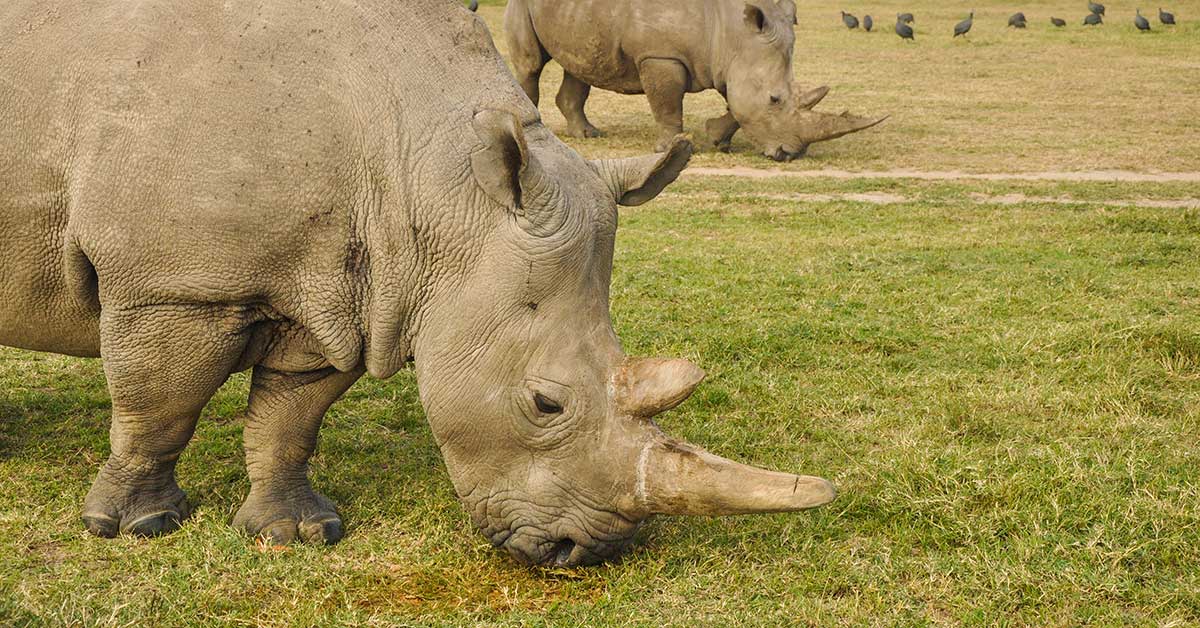 The global illegal wildlife trade is estimated to be worth up to $23 billion per year, fueling the poaching of some of Africa's most iconic and threatened species such as rhinos. The population of Africa's black rhino declined significantly in the 20th century to less than 2,500 in 1995. Thanks to persistent conservation efforts across Africa, today their number exceeds 5,000 individuals.
Kenya has a just over 700 black rhinos, despite persistent poaching threats that imperil decades of conservation success. Poachers primarily operate at night, stealing into parks and private reserves under cover of darkness. Equipped with little more than flashlights, park rangers have virtually no chance of intercepting them. To tackle this challenge, the World Wildlife Fund has been working to equip park rangers with night vision technology.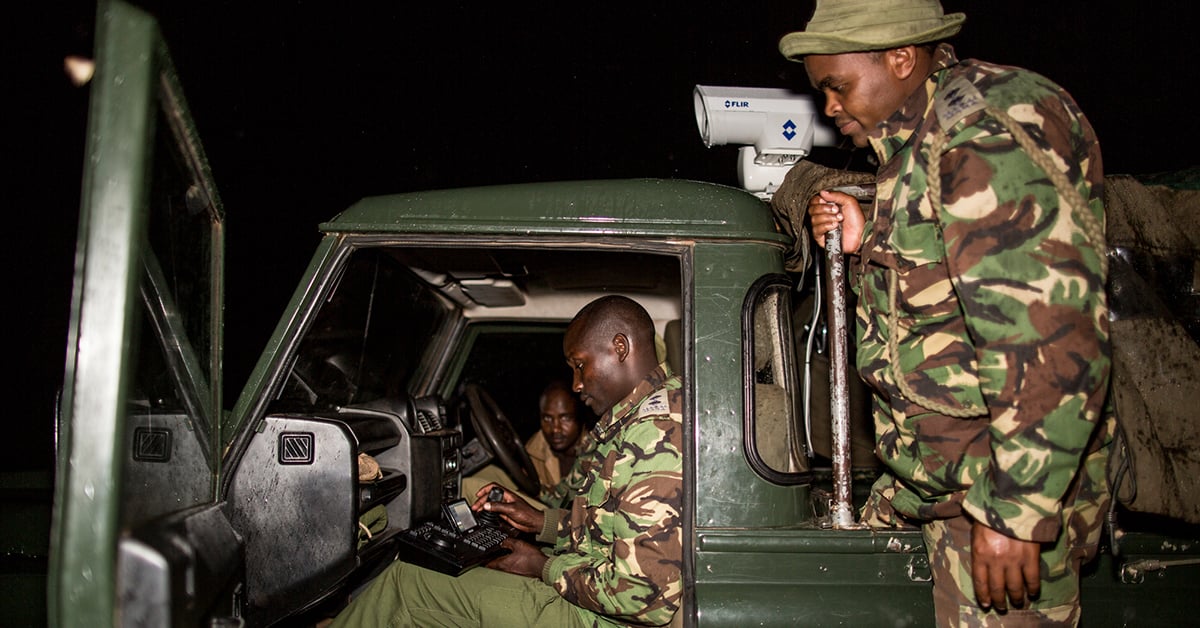 Beginning in 2016, WWF and FLIR Systems teamed up to equip rangers in Kenya with night vision thermal technology that could protect rangers, rhinos, and other wildlife in Lake Nakuru National Park and the Masaai Mara National Reserve. Over the past 4+ years, more than 250 poachers have been apprehended and no rhinos have been poached where the FLIR cameras were operating.
Building off that success, in 2019 WWF and FLIR launched Kifaru Rising—an ambitious program to expand the use of thermal technology for rhino protection in Kenya from two to 11 parks and reserves. In support of Kifaru Rising (in Kiswahili, Kifaru means 'rhino'), FLIR has committed more than $3 million in thermal technology to help secure Kenya's rhinos. In the wake of COVID-19, which has caused African countries to lose nearly $55 billion in travel and tourism revenue due to the pandemic—vital to support wildlife conservation—tools such as thermal night vision technology become even more important to protect rhinos and other wildlife.
Piloting Thermal Technology in Ol Pejeta Conservancy
Ol Pejeta Conservancy is home to the largest population of black rhinos in east Africa, making it not only one of the most important sites for black rhinos in Kenya, but also in all of Africa. WWF selected Ol Pejeta as one of the first parks for the Kifaru Rising program and over the course of 2019 and early 2020, significant infrastructure, solar power, and Cisco communication and networking equipment were set up to support the installation of long range thermal FLIR cameras along the perimeter of the park.
In February of this year, WWF's technology team visited Ol Pejeta to install the first set of FLIR cameras, initiate the system, and train the conservancy staff in care and use of the system. The COVID-19 outbreak and associated travel restrictions have delayed the final installation of FLIR cameras. Nevertheless, WWF, Ol Pejeta and our local partners have adapted to keep the project moving forward. For example, we configured FLIR cameras, security software and servers, and additional networking equipment through numerous Zoom trainings and (long) WhatsApp calls with IT staff from Ol Pejeta, as well as FLIR and Cisco engineers around the world.
Looking Ahead
WWF, FLIR, and our Kenyan partners will continue to build upon their successes to protect wildlife populations, their habitats and local communities affected by poaching and COVID-19 in Kenya. The Kifaru Rising project represents the broadest scale deployment of this kind of technology and promises to help rhino populations thrive.