How to Automatically Track Occupancy to Meet Social Distancing Guidelines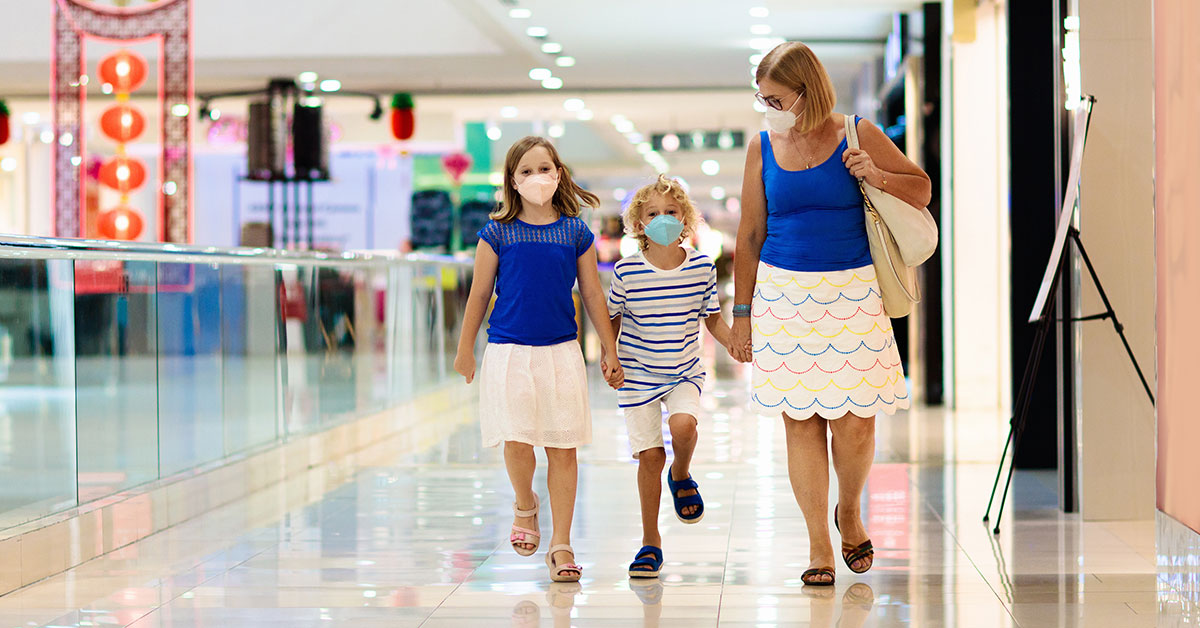 As many commercial spaces begin to reopen, the need to find effective and practical ways to maintain social distancing inside retail outlets and other capacity-limited spaces is growing. Occupancy counting and people counting has always offered retail locations valuable data about foot traffic and consumer behavior. Now, the technology has become a vital tool to help businesses prevent overcrowding and comply with COVID-19 regulations with customer-facing displays alerting people of occupancy limits and when the space has reached capacity, saving employee time and easing customer concerns.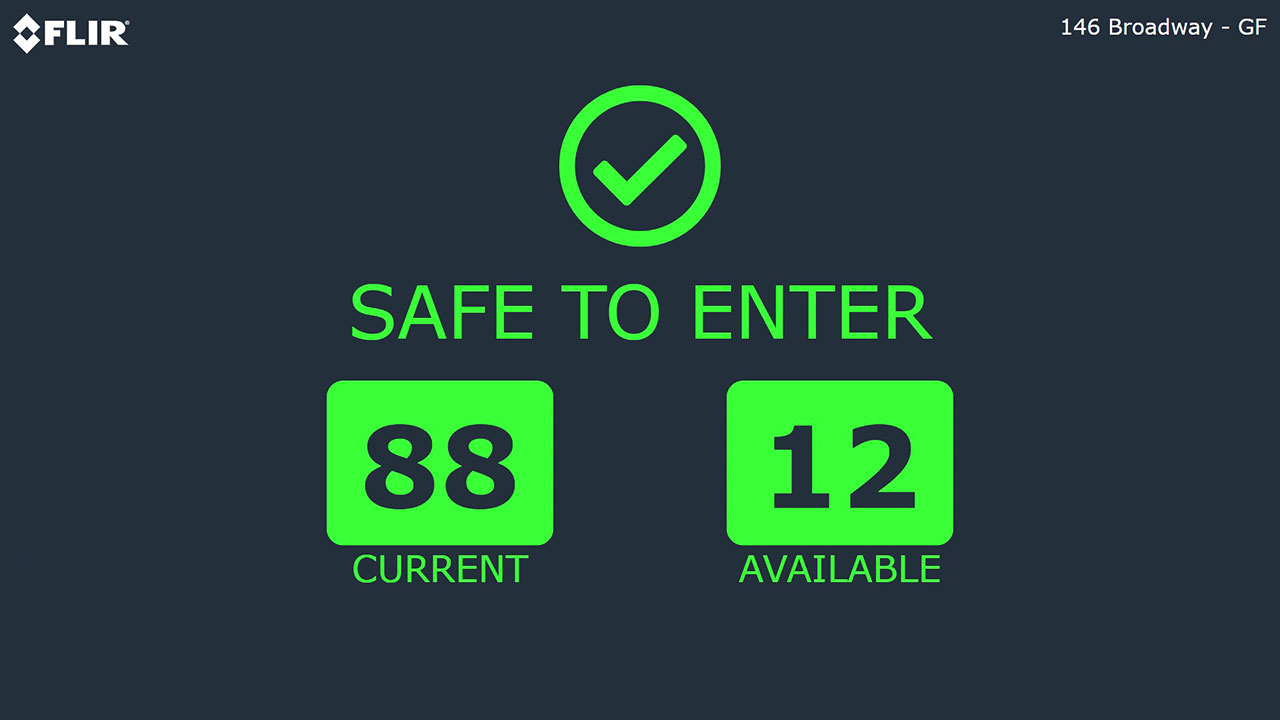 ---
Organizations deemed "essential" that remained operational throughout the pandemic have been actively improving processes to promote health and safety. Grocers and banks installed plexiglass barriers to fortify separation between customers and staff. Airlines instituted facemask policies for passengers and crew while leaving middle seats vacant. Quick service restaurants increasingly leveraged their drive-through infrastructure while their traditional counterparts shifted demand from the dining room to curbside/delivery fulfillment.
While these common-sense precautions have proven to be largely effective when implemented properly, other strategies will be needed for businesses (and society in general) to operate in the long term, especially as more stores reopen.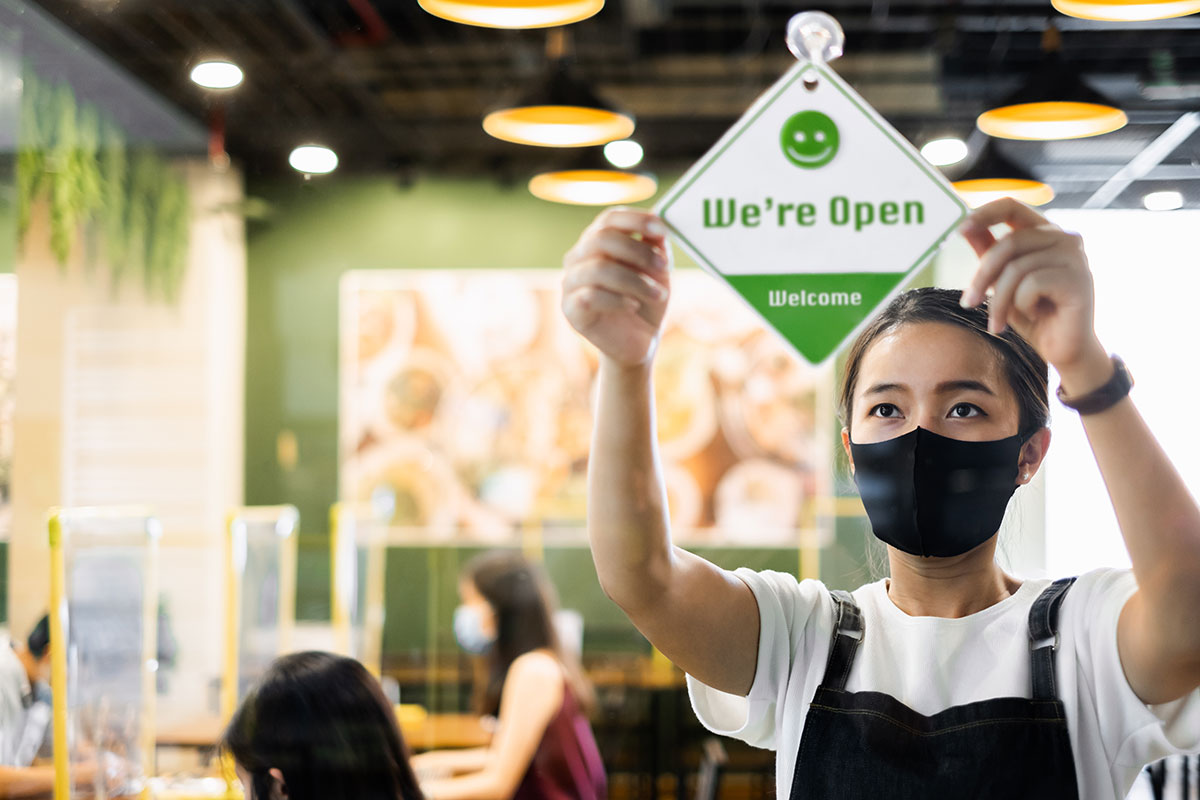 Another common-sense approach adopted by organizations has been to ensure that social distancing remains practical by limiting the number of people occupying the same space at the same time. Many organizations have taken steps to manually measure and control occupancy, but quickly found the process too inaccurate, cumbersome, and expensive to be practical. FLIR has addressed this challenge by introducing a scalable, self-contained, and automated occupancy monitoring solution suitable for a variety of locations from grocery stores, banks, theaters, to manufacturing plants and warehouses.
At the heart of the FLIR occupancy solution is its Brickstream product portfolio. Brickstream people-tracking cameras utilize best-in-class stereo vision to track occupants in an anonymous and unobtrusive fashion to protect consumer privacy while still preventing overcrowding in stores.
Cameras are installed in the ceiling over each entrance/exit, and the designated "master camera" calculates occupancy in real time by collecting the enter/exit counts from all cameras at the location. The master camera also serves as a reporting interface, enabling devices on the same network to view a customizable, real-time dashboard displaying current/available occupancy and associated messaging. Because the master camera does all the work, additional processing infrastructure at the location or in the cloud isn't needed.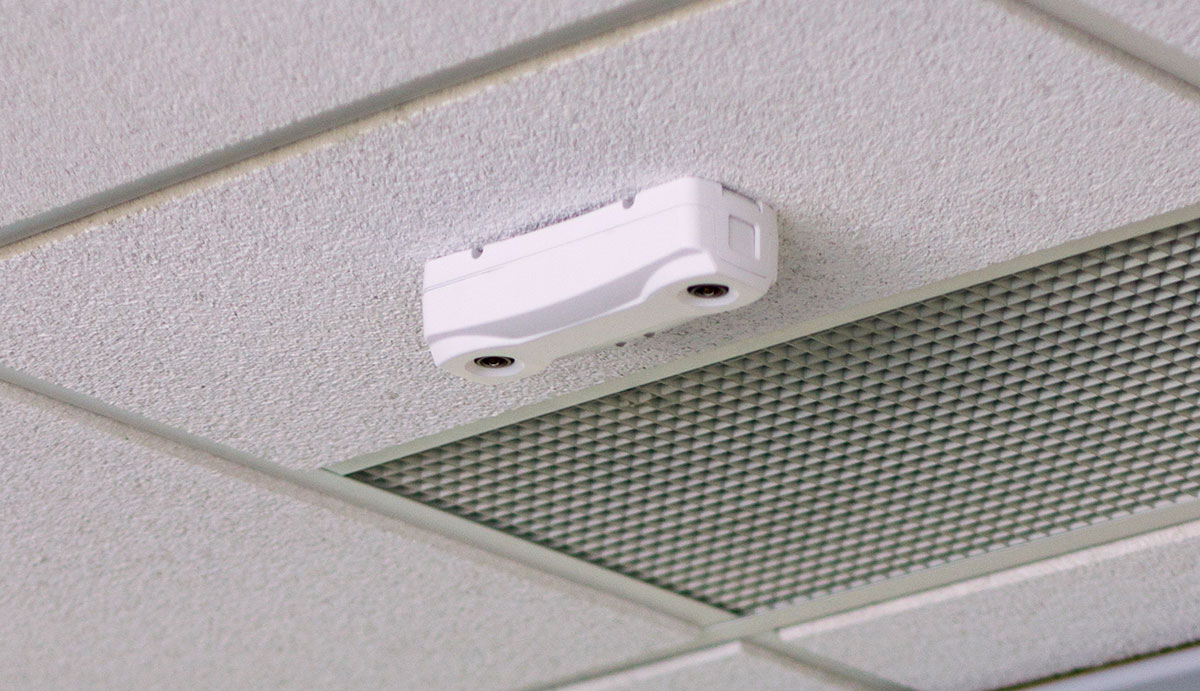 The FLIR occupancy solution utilizes an edge-based, IoT architecture for its Brickstream cameras and a BYOD ("Bring Your Own Device") architecture for the devices displaying the occupancy dashboard. This BYOD architecture enables users to display and monitor location occupancy on nearly any device that features a web browser – PCs, laptops, tablets, mobile phones, Smart TVs, etc. – and is connected (wired or wirelessly) to the same network as the Brickstream cameras.
Simple dashboard customization such as defining maximum occupancy and associated messaging is supported, as is deeper customization including multilingual support and alteration of branding, metrics, and layout/appearance. Customer-facing displays can alert people of the occupancy limit and when the space has reached capacity, saving employee time and easing customer concerns.